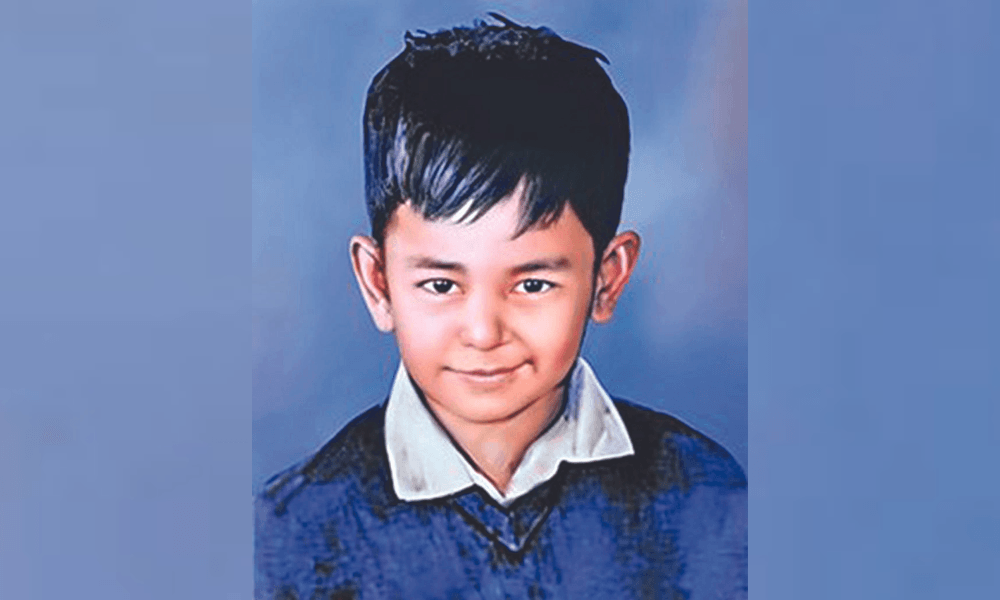 Sheikh Russell Day will be observed in the country today in a befitting manner coinciding with the 60th birthday of Father of the Nation Bangabandhu Sheikh Mujibur Rahman's youngest son Shaheed Sheikh Russell.
President Mohammed Shahabuddin and Prime Minister Sheikh Hasina on Tuesday paid rich tributes to Shaheed Sheikh Russell on his 60th birthday.
On the eve of the day, they issued separate messages recalling with due respect the memories of Shaheed Sheikh Russell.
They also prayed for the eternal peace of the departed soul of Sheikh Russell.
The President, in his message, said Sheikh Russell, also youngest brother of Prime Minister Sheikh Hasina, was born on 18 October in 1964 at the historic Bangabandhu Bhaban at Dhanmondi 32 in Dhaka and the name 'Russell' was given by Bangabandhu himself.
Prime Minister Sheikh Hasina, in her message, said on the occasion of the 60th birthday of Sheikh Russell, she remembers him with deep love and utmost compassion and pray for the eternal peace of his departed soul.
To highlight the life of innocent child Russell to children and teenagers, his birthday is declared as 'Sheikh Russell Day' every year.
The premier described this year's theme of the day – 'Sheikh Russell Diptimoy, Nirvik Nirmal Durjoy (Luminous Sheikh Russell, courageous, pellucid and indomitable)' as time-befitting.
Russell was brutally assassinated along with most of his family members, including his father Bangabandhu, on 15 August, 1975 when he was a student of class four at University Laboratory School.
The Cabinet Division in 2021 declared 18 October, the birthday of Sheikh Russell, as 'Sheikh Russell Day' under the category "Ka".
To mark the day, government bodies, the ruling Awami League and its associate bodies and different socio-cultural organisations will observe various programmes at national and international levels.
The day will also be observed at Bangladesh missions abroad while different TV channels will air special programmes highlighting the significance of the day today.
Sheikh Russell was named after Bangabandhu's favourite writer, renowned philosopher and Noble laureate Bertrand Russell, by Bangabandhu himself and Mother Sheikh Fazilatun Nesa Mujib, according to the government website https://sheikhrussel.gov.bd/index-en.html.
Very active and playful from a very early age, Russell was the light of the family. However, life didn't remain playful. He had to face the harsh cruelty of life from the age of one and a half when he had to visit Dhaka Central Jail and Dhaka Cantonment just to meet his beloved father. From cruelty, life soon became merciless. In 1971, he became an inmate of Dhaka Central Jail, just at the age of seven.
Youngest of the family, his world revolved around his father Bangabandhu Sheikh Mujibur Rahman, mother Sheikh Fazilatun Nesa Mujib, sisters Sheikh Hasina and Sheikh Rehana and brothers Sheikh Kamal and Sheikh Jamal.