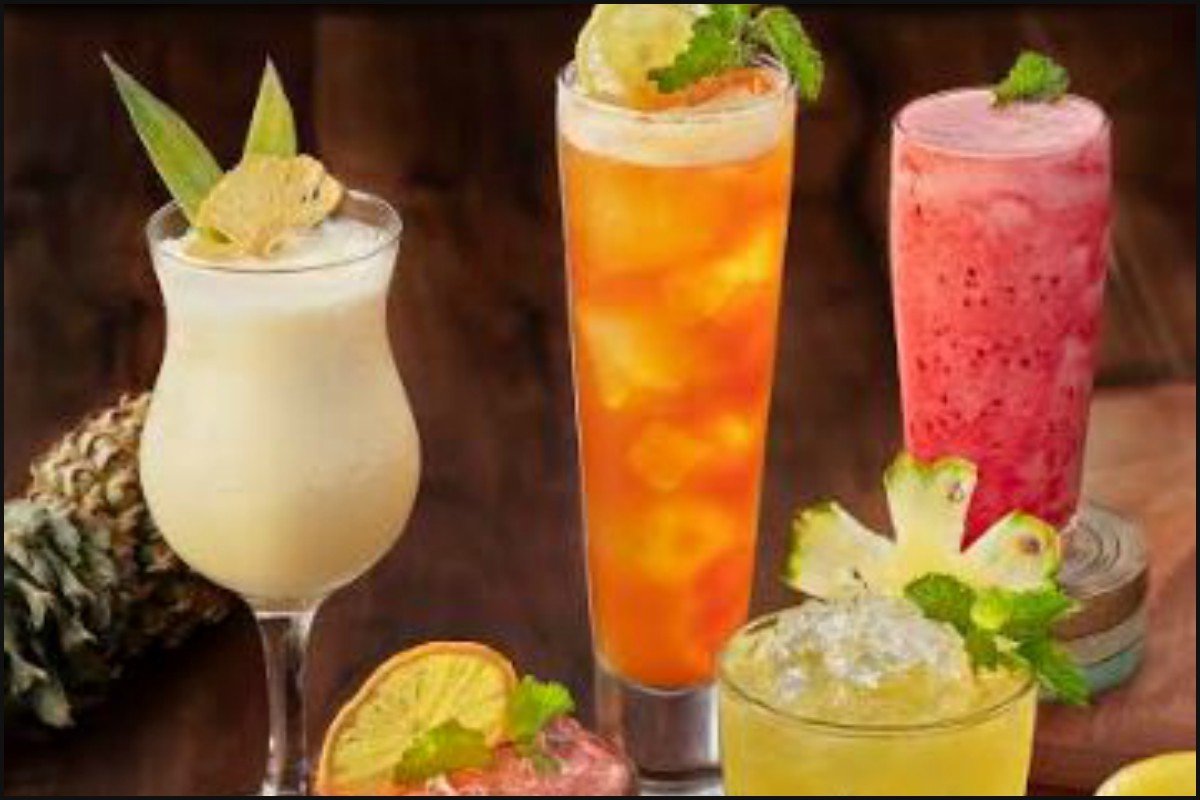 When it comes to cocktails, there's something undeniably alluring about using exotic fruits to create unique and refreshing drinks. The combination of vibrant colours and exciting flavours can transport your taste buds to far-off tropical destinations. So, let's embark on a journey through the exotic orchard and discover four tantalising cocktails that feature the finest exotic fruits. From zesty berries to the bittersweet touch of grapefruit, these cocktails are a true taste of paradise.
Berry's Jar
Berry's Jar is a vibrant and refreshing cocktail that captures the essence of the autumn months. The combination of sweet seasonal berries, zesty lime, and the smooth U'Luvka Vodka which is imported by Aspri Spirits creates a harmonious symphony of flavours. Plus, the addition of homemade honey water adds a touch of natural sweetness, making it the perfect drink for a sunny day.
Ingredients:
A handful of Seasonal Berries (raspberry, blueberry)
5ml freshly squeezed lime
10ml homemade honey water
45 ml U'Luvka Vodka
Soda
Ice cubes
Method:
Begin by muddling the seasonal berries in a cocktail shaker.
Add freshly squeezed lime juice, homemade honey water, and the star of the show, U'Luvka Vodka.
Toss in some ice cubes to chill the concoction.
Shake it vigorously to ensure all the ingredients blend harmoniously.
Strain the mixture into a glass and top it up with soda for a fizzy twist.
Garnish with a skewer of fresh berries for a visually appealing touch.
Tropical Sangria
Tropical Sangria is a delightful fusion of wine and tropical fruits, creating a symphony of flavors that transport you to a sun-soaked paradise. Sip on this refreshing concoction made specially with Sauvignon Blanc with friends and loved ones, and let the tropical vibes take you on a mini vacation, one glass at a time. Cheers to the taste of paradise!
Ingredients:
1 bottle of ONEHOPE Sauvignon Blanc (750 ml)
1/2 cup Guava Juice
1/4 cup Orange Juice
1 cup Pineapple, cut into 1″ wedges
Orange slices
Blood Orange slices
Mango slices
Passion Fruit (origin: Southern Brazil through Paraguay to northern Argentina)
Method:
Combine all ingredients in a large carafe and seal tightly.
Refrigerate for at least 2 hours and up to 24 hours.
Fill glasses with crushed ice and garnish with fresh blood orange, pineapple and mango.
Viva La Vida
Viva La Vida is a sophisticated cocktail for those who appreciate the bold flavors of a classic Negroni with a twist of exotic freshness. The pink grapefruit adds a subtle citrusy note that beautifully balances the bittersweet of Ginarte Gin. It's a cocktail that caters to those who know exactly what they want in a cocktail.
Ingredients:
30 ml Ginarte Gin
30 ml Red Vermouth
30 ml Bitter
Drops of pink grapefruit
Method:
In a mixing glass, combine Ginarte, Red Vermouth, and Bitter.
Add a few drops of pink grapefruit to the mix.
Stir the ingredients gently for a few seconds until well combined.
Pour the mixture into a low tumbler.
Dragon Fruit Smash
The Dragon Fruit Tequila Smash is a cocktail that embodies the spirit of tropical paradise with the exotic allure of dragon fruit. It's the perfect cocktail to sip on a sunny day, by the beach, or any time you want to bring a touch of the tropics to your glass. Savor the unique blend of flavors with Patron Tequila and raise a glass to the exotic beauty of this cocktail. Cheers!
Incorporate these exotic fruit cocktails into your next gathering, and watch as they transport your guests to a paradise of flavours and aromas. Whether you're a fan of zesty berries, bittersweet grapefruit, or tropical delights, there's something for every palate in the exotic orchard. Cheers to a taste of the extraordinary!
Ingredients:
1/4 cup Patron Tequila
1 Dragon Fruit, quartered (origin: Mexico, now grown in various regions)
2 Mint Leaves
1 Basil Leaf
1/4 cup fresh Lemon Juice
1/4 cup Basil Simple Syrup
Method:
In a mixing glass, muddle mint, basil, and dragon fruit with lemon juice.
Add remaining ingredients, ice, and shake.
Pour into a rock glass.
Garnish with a sprig of mint and a slice of dragon fruit.