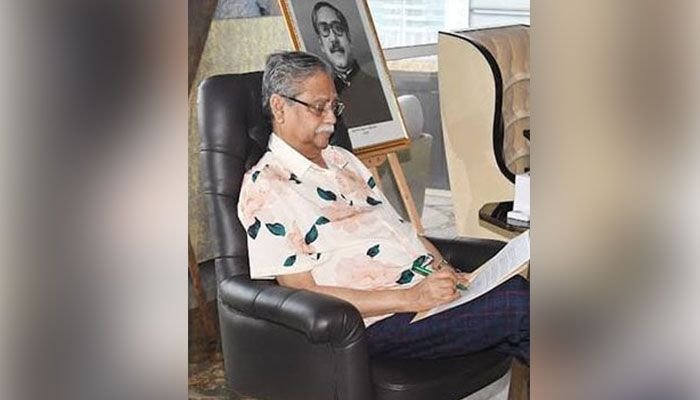 President Mohammed Shahabuddin, now undergoing treatment in Singapore National University Hospital, returned to his hotel room from the hospital on Wednesday morning and has performed official activities there.
"The President's health condition is quite good now… He returned to the hotel from hospital this morning and is doing his official activities virtually," President's personal physician Brigadier General Zulfikar Ahmed Amin told BSS.
A medical board of the hospital consisting of the expert doctors will sit on October 30 to review the President's health condition and overall treatment and to take decisions about the President's return to the country, he added.
On October 18, the President's bypass surgery was successfully completed at the National University Hospital of Singapore under the supervision of noted cardiac surgeon Professor Dr. Kofidis Theodoros.
A day after the surgery, he was kept under the intensive care of doctors in the intensive care unit (ICU) and subsequently shifted to the cabin later.
The President was admitted to the National University Hospital of Singapore last Monday after the required check-up.
On October 16, President Shahabuddin left Dhaka for Singapore for his better treatment.
President's wife Dr. Rebecca Sultana and secretaries concerned are accompanying the
President.
Meanwhile, Indian President Droupadi Murmu has wished good health of Bangladesh
President Mohammed Shahabuddin, who is undergoing treatment in Singapore.
In a message sent to him, the Indian President, on behalf of the government and the people of her country, wished for the speedy recovery of President Shahabuddin.