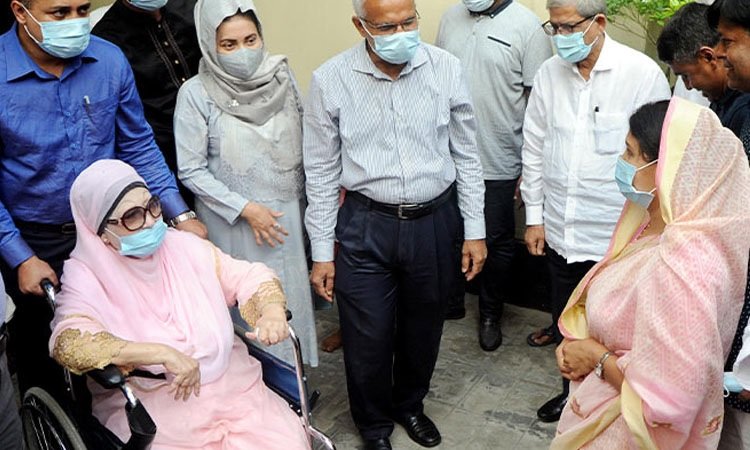 Three specialist physicians from Johns Hopkins University of the United States have arrived in Dhaka to treat ailing BNP Chairperson Khaleda Zia, who has been undergoing treatment at a Dhaka hospital for more than two months.
Dr Christo Georgiades, Dr James Peter Adam Hamilton, and Dr Hamid Ahmed Abdur Rab arrived in Dhaka at 7:40pm on Wednesday, said BNP Media Wing member, quoting Khaleda Zia's private physician Prof Dr AZM Zahid Hossain.
Of the physicians, Dr Christo Georgiades is the Head of the Department of Interventional Oncology, Associate Professor Dr James Peter Adam Hamilton is the Director of the Department of Hepatology of the same university, and Bangladesh-born Dr Hamid Ahmed Abdur Rab is the Director of Kidney Tranbsplant Programme of Johns Hopkins University.
The physicians will work in coordination with the medical board formed for the treatment of Khaleda Zia.
The 78-year-old Khaleda Zia has been under treatment at Evercare Hospital in the capital city since August 9.
BNP officials said the government has given permission for the doctors to treat ailing Khaleda Zia.
The former prime minister has long been suffering from various ailments, including liver cirrhosis, arthritis, diabetes, kidney, lung, heart, and eye problems.