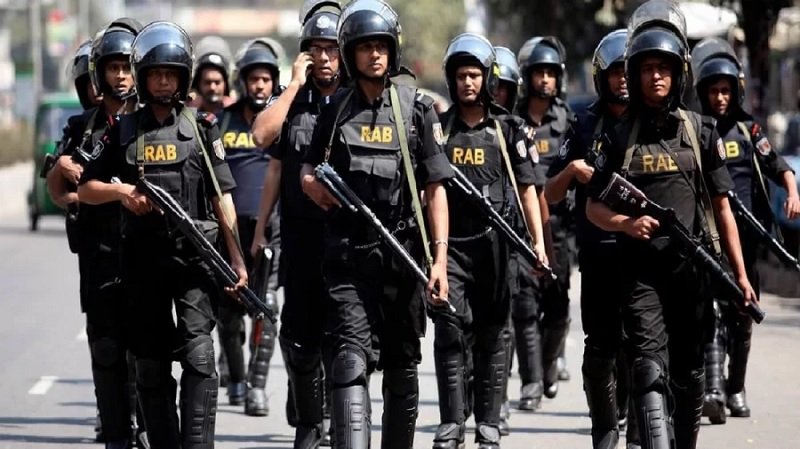 Different law enforcing agencies have taken massive security measures over the Saturday's grand rallies by two opposition parties of the country.
In sequel to it, some 1,500 members of Rapid Action Battalion (RAB) have been deployed in the capital.
RAB Legal and Media Wing Director Khandakar Al Moin stated it to mass media on Friday afternoon.
Moin said, "A total of 1,500 RAB personnel are working to ensure the safety of people's lives and properties, and protest any kind of sabotage. They are conducting check-posts, patrolling activities and intelligence monitoring with civil dresses in different areas of the capital."
"RAB-1 are conducting check-post activities in Abdullahpur, Rampura, Purbachal and Amtali areas; RAB-2 in Mohammadpur, Agargaon areas; RAB-3 in Kamalapur, Sacretariat, and Notre Dame College areas; RAB-4 in Kachukhet, Technical, Kazipara, Savar, Manikganj areas; and RAB-10 in Demra, Postagola and Sayedabad areas," he added.
Meanwhile, members of other law enforcement agencies were seen to take position in Nayapaltan area ahead of the grand rally called by Bangladesh Nationalist Party (BNP).