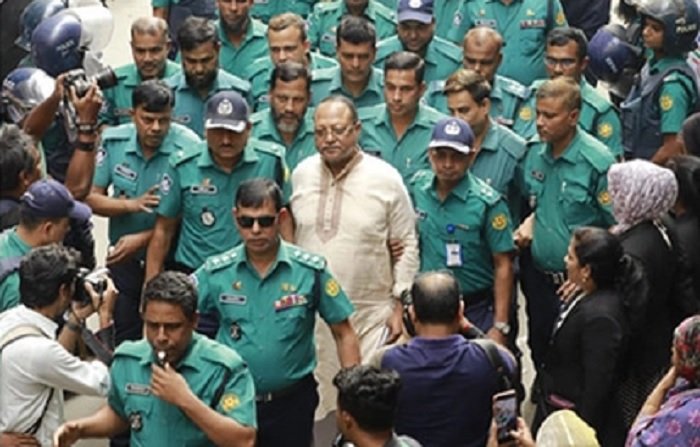 A court in Dhaka has placed arrested Lieutenant General (Retd) Chowdhury Hasan Sarwardi on an eight-day remand in connection in a case accusing him of committing treason by resorting to lies in a bid to destabilise the country.
Dhaka Metropolitan Magistrate Shafi Uddin's court placed him on the remand.
Earlier, producing the accused Chowdhury Hasan Sarwardi before the court, the Detective Branch (DB) of police's inspector Md Jamal Uddin Mir pleaded to place him on a 10-day remand.
The lawyers representing the accused opposed the remand and pleaded to the court to grant him bail. On the other hand, the lawyer representing the state opposed the bail. After hearing both sides, the court placed the accused on an eight-day remand.
Earlier on Tuesday, he was arrested from Savar, outskirt of Dhaka city, by a team of DB police.
Being the plaintiff, one Mohiuddin Sikder, an inhabitant of Gopalganj district, filed a case on Sunday (October 29) night with the Paltan Police Station. Apart from Mia Arefi, BNP leaders Ishraq Hossain and Lt Gen (Retd) Chowdhury Hasan Suhrawardi were made accused in the case.
After the arrest, Mia Arefi was sent to jail on October 30.
The plaintiff brought the allegation of breaching the trust against the accused by falsifying their identities.