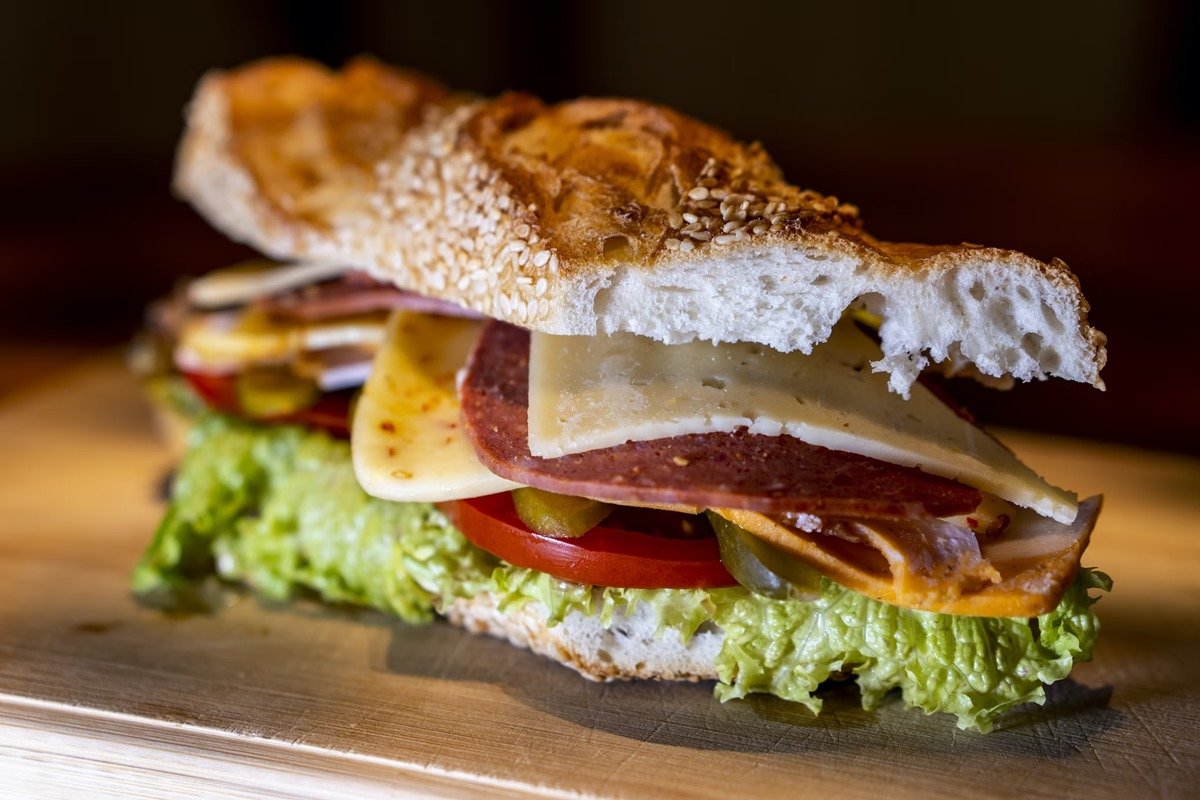 On National Sandwich Day, celebrate the joy of delicious, quick, and versatile sandwiches. From classic grilled cheese to delectable desi delights like paneer and chicken tandoori, sandwiches are the go-to solution for your hunger pangs. We've curated a list of mouthwatering two-slice wonders to elevate your mealtime experience.
1. Spinach, Beet, and Mozzarella Sandwich
A simple yet delightful option that takes just minutes to prepare. Ideal for a busy workday, consider swapping mozzarella for goat cheese to add a sweet note that beautifully complements spinach and roasted beet.
2. Classic BLT Sandwich
This timeless favorite can get a refreshing twist with garlic mayo dip and creamy avocados for an extra layer of crunch and freshness.
3. Caramelized Onion and Egg Sandwich
Explore a unique flavor profile with a combination of soft-boiled egg, caramelized onions, fresh tomatoes, and thinly sliced cucumbers. Take a bite and savor the goodness of fresh veggies, sweet onions, and the indulgent runny yolk.
4. Aloo Sandwich
A quick and hearty Indian sandwich crafted with boiled potatoes, aromatic spices, and herbs. Perfect for those lazy days when you crave comforting flavors.
5. Paneer Bhurji Sandwich
Put your leftover paneer bhurji to good use by spreading mayo on your sandwich, stuffing it with paneer bhurji, and grilling it. A lip-smacking recipe suitable for work or school lunches.
6. Bombay Sandwich
Craft this delightful Bombay sandwich with basic ingredients: green chutney, butter, boiled potatoes, tomatoes, sliced cucumbers, onions, and optional grated cheese. A dash of chaat masala adds a tangy kick to every bite.
7. Banh Mi Sandwich
Explore the flavors of Vietnam with the Banh Mi sandwich, traditionally made with baguette bread, cucumber slices, roasted pork, chicken, or fish, and pickled carrots and daikon, all generously coated with mayo.
8. Mushroom Sandwich
Mushroom sandwiches offer endless possibilities. Sauté mushrooms with bell peppers and herbs, or indulge in a sautéed mushroom and cheese sandwich for a delectable experience.
On National Sandwich Day, discover the art of sandwich making and relish these delectable creations that cater to a variety of tastes and preferences.