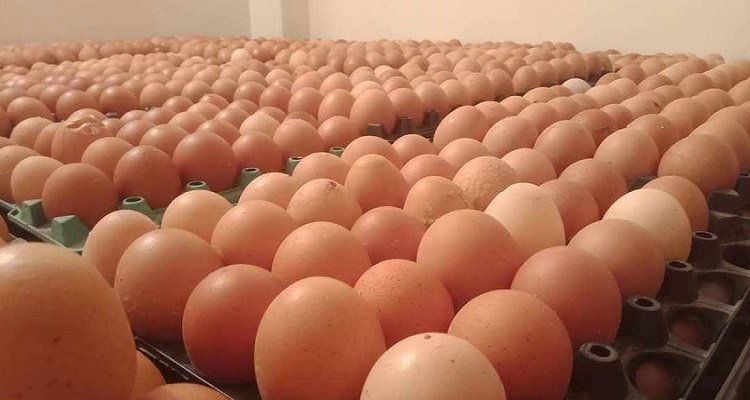 The first shipment of eggs from India has arrived in the country at costing Tk 7.23 per piece including duty.
This egg imported from India entered Bangladesh through Benapole land port, Jessore in a truck on Monday, reports UNB.
The government issued import permits for 1.0 crore pieces. In the first shipment, one private trader imported 61,950. After being processed at the land port, the truck left the Benapole land port around 10 pm last night (Sunday).
According to Benapole Land Port Authority and Clearing and Forwarding (C&F) agent sources, Dhaka's BDS Corporation imported 61,950 eggs in an Indian cargo truck as its first shipment after the Ministry of Commerce gave permission to import eggs.
The import price of an egg is estimated at Tk 5.43, on which duty is charged at Tk1.8 per egg.
Director (Traffic) of Benapole land port Rezaul Karim said that the first consignment of eggs arrived from India in a truck yesterday (Sunday) evening. The eggs left the port around 10 pm when they were transferred from the Indian truck to the Bangladeshi truck.
Syed Mahidul Haque, representative of C&F agent ME Enterprises of the egg importer, said transport costs will be added to this, he said.