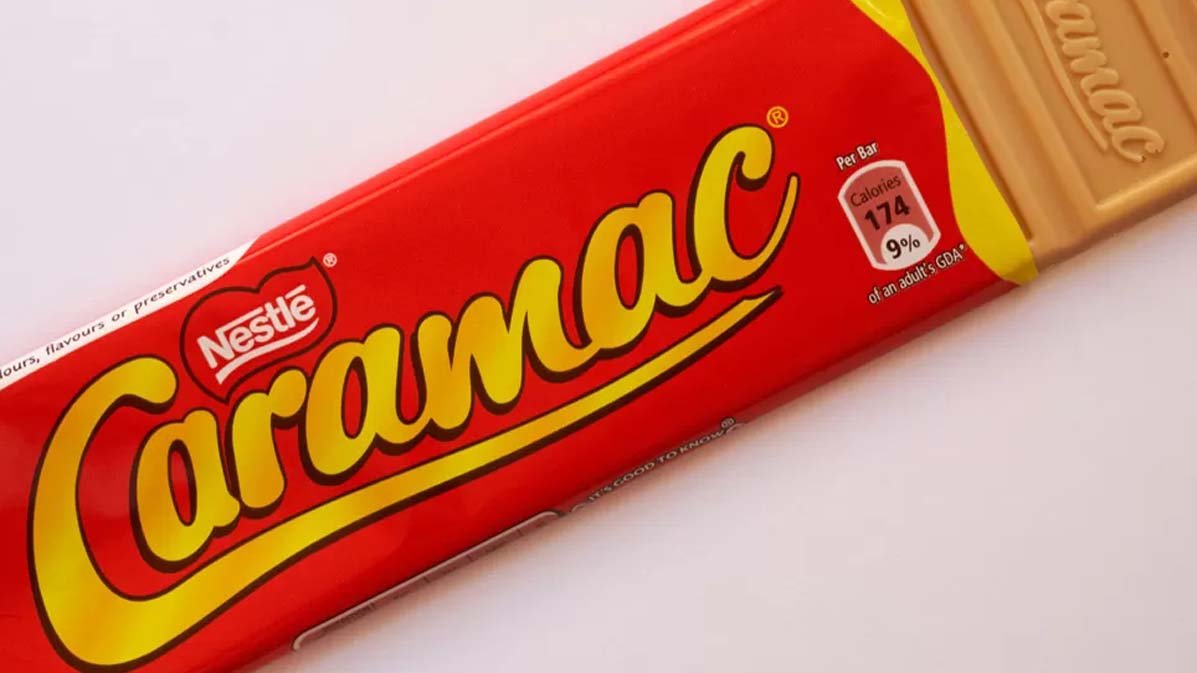 Fans of the caramel bar Caramac have been left "devastated" after Nestlé confirmed it is discontinuing the sweet.
Nestlé said it was "a difficult decision" but pointed to slower sales in recent years.
Caramac was launched more than 60 years ago, quickly gaining popularity thanks to its distinctive red and yellow wrapper and caramel flavour.
It comes as rival brands have launched similar "blonde" chocolate products.
Cadbury's, for example, launched its Caramilk range in 2021 and has since made various different spin-offs like Caramilk Buttons, while supermarkets Asda and B&M have launched caramel-flavoured chocolate bars this year.
News of Caramac being axed first surfaced on social media on Tuesday, sparking an outcry from fans.
On X, formerly known as Twitter, one said the news had "ruined my day" while another quipped: "Rest in peace Caramac."
However, others said they had never liked the bar, with one adding: "Didn't realise they were still around, not seen one for years."
In a statement, Nestlé said: "We know fans will be disappointed to see it go, but this change will enable us to focus on our best-performing brands, as well as develop exciting new innovations to delight consumers' taste buds."
A post by a bakery in Scotland that uses Caramac in its pastries posted on Facebook and X, formerly known as Twitter, calling it a "sad day" and described how the business would be stocking up on the bars.
The post read: "It's been cancelled so I bought as many boxes as I could! They should last a while (I hope) but once they are gone, there will be no more Caramac eclairs!"
The post received almost 3,000 comments with followers expressing their shock. One fan posted about launching a petition in an attempt to convince consumer giant Nestle to reinstate the bars.
Caramac was originally created by Mackintosh's and since it launched over 60 years ago in 1959, it has been a mainstay of confectionary shelves across the UK.
The name is a combination of '"caramel" and "Mackintosh" and was determined through a competition held by the management team at Mackintosh's for their workers at a factory in Norwich.
Since its launch, the bar has been produced in the UK. In 1996, production moved to the North East of England, with a factory in Newcastle continuing to make the bars until now.
Caramac won fans over with a unique flavour and texture due to the fact it does not contain any cocoa.
But with other Nestlé chocolate bars taking centre stage, Caramac has not been performing as well in a competitive confectionery market, despite customers' nostalgia and its iconic red-and-yellow wrapping.