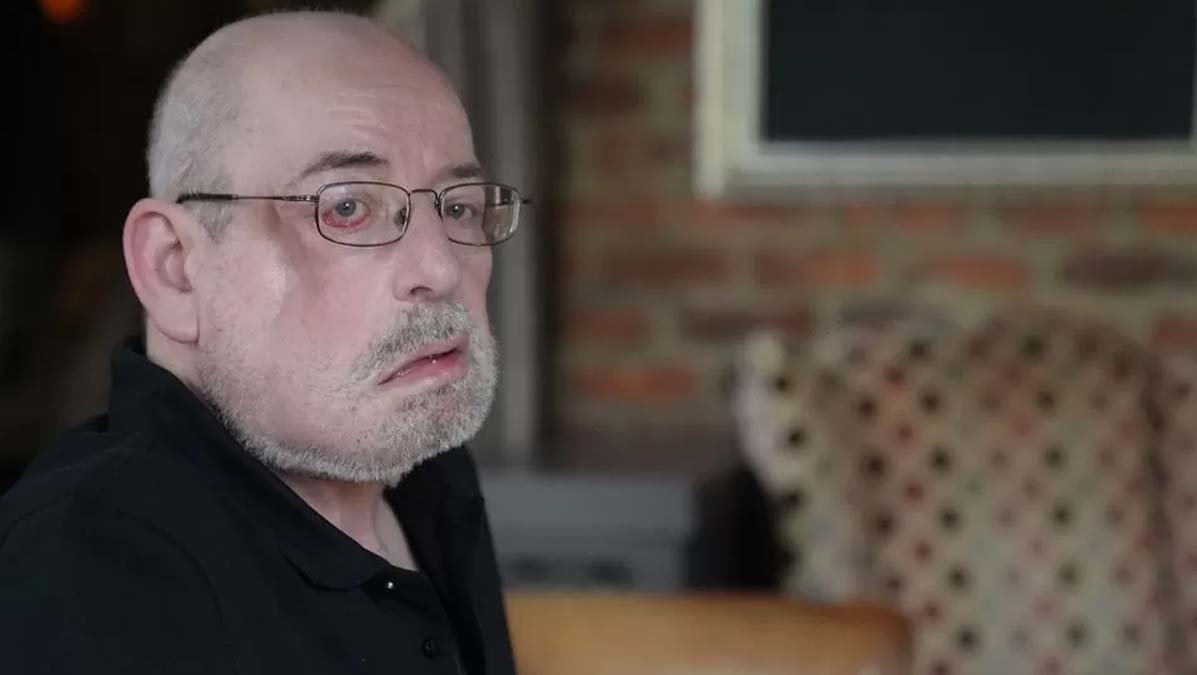 Lack of access to dentists is costing lives because mouth cancers are not being spotted or treated early enough, a health charity has told BBC News.
The disease killed more than 3,000 people in 2021 – up 46%, from 2,075 a decade ago, latest figures obtained by the Oral Health Foundation show.
And last year, a BBC News investigation revealed 90% of UK NHS dental practices were not accepting new adult patients.
The government has announced plans to increase dental-training places by 40%.
It also said the NHS was treating more people for cancer at an earlier stage than ever before.
Aggressive tumour
Ray Glendenning, 64, thought a very painful swelling in his jaw was being caused by one of his teeth – but he did not have an NHS dentist.
When he began to find it difficult to open his mouth, he tried to find one and book an emergency appointment.
"I must have tried for a week, phoning two or three dentists a day," he says.
"There was an NHS dentist taking on NHS patients – but there were 800 people on the waiting list, so basically waiting for people to die to take new patients on."
When Ray, from County Durham, finally paid £50 to see a private dentist, he was diagnosed with an aggressive tumour. He is convinced the decision saved his life.
"The options were surgery or six months of palliative care," he says. "The options aren't options really – I didn't want to die."
Six months ago, just weeks after being diagnosed, Ray had 16 hours of surgery to remove the tumour and a new jaw was formed out of bone and muscle from his leg.
He spent six weeks recovering in hospital before starting weekly radiotherapy sessions. He remains limited to a liquid diet and needs a walking stick.
"It's the system that's broken – not the individual dentists," Ray says.
"We're lucky we could afford to pay. People that don't have £50 could be dead."
Oral Health Foundation chief executive Nigel Carter says dental check-ups "are a key place for identifying the early stage of mouth cancer".
"With access to NHS dentistry in tatters, we fear that many people with mouth cancer will not receive a timely diagnosis," he adds.
There were 9,860 cases of mouth cancer in the UK in 2020/21 – up 12% on the previous comparable year, according
to the Oral Health Foundation.
The independent charity used a Freedom of Information request to obtain the data from:
the Office for National Statistics
Public Health Wales
Public Health Scotland
the Northern Ireland Cancer Registry
Early detection results in a roughly 90% survival rate, compared with 50% following delayed diagnosis.
"Every dental check-up doubles as an oral-cancer screening," Eddie Crouch, who chairs the British Dental Association, says. And the crisis millions of people face accessing dentists "will inevitably cost lives".
"This condition causes more deaths than car accidents [cause]," he adds.
Head and neck cancers are the eighth most common cancer in the UK.
In England, more than two-thirds of mouth cancers are in men.
Most cases are linked to smoking – but alcohol misuse and human papillomavirus (HPV) infection through oral sex have been linked to the rise.
About a third are on the tongue – but they can also be on the lips, gums and parts of the throat.
Symptoms can include :
a mouth ulcer lasting more than three weeks
a red or white patch inside the mouth
a lump in the mouth, lips, neck or throat
pain inside the mouth
difficulty swallowing or speaking or a hoarse or croaky voice
Sinead Marland was 39 when she noticed a lump on her tongue that was a bit uncomfortable.
Her GP said it was an ulcer, gave her some cream and told her not to worry – but two months later, she had a very different reaction from her NHS dentist, who gave her an urgent referral for a biopsy, which revealed she had tongue cancer.
"I had never heard of mouth cancer, so it was quite upsetting and just a bit of a shock," Sinead says. She had smoked 15 cigarettes a day for about 20 years.
During 10 hours of surgery, half of Sinead's tongue was replaced with part of her forearm and its blood vessels. A second emergency operation removed even more of her tongue.
The neck scarring from the operation is the worst, she says.
"It's very visual. It really knocked my confidence," Sinead says.
"If I went out, I would cover up my neck with a scarf and wear long sleeves to hide the skin grafts."
Over the following months, Sinead had to relearn how to speak and eat – but she feels lucky she had a dentist who spotted the early signs of cancer.
"If he hadn't spotted it, I never would have gone back," Sinead says.
"I wouldn't have been diagnosed. I wouldn't be here."
How to lower the risk of mouth cancer
Eat a healthy diet, including five portions of fruit and vegetables a day
Exercise regularly
Avoid drinking more than 14 units of alcohol a week
Quit smoking and chewing tobacco, betel nut or paan
Get a vaccine to protect against HPV
Source: NHS.UK website
The Department of Health and Social Care said progress was being made to boost NHS dental services.
It said 1.7 million more adults received NHS dental care between June 2021 and June 2023 compared to between June 2020 and June 2022.
"The NHS is also treating more people for cancer at an earlier stage than ever before and we have opened 127 community diagnostic centres to speed up checks, including for cancer," an official said.