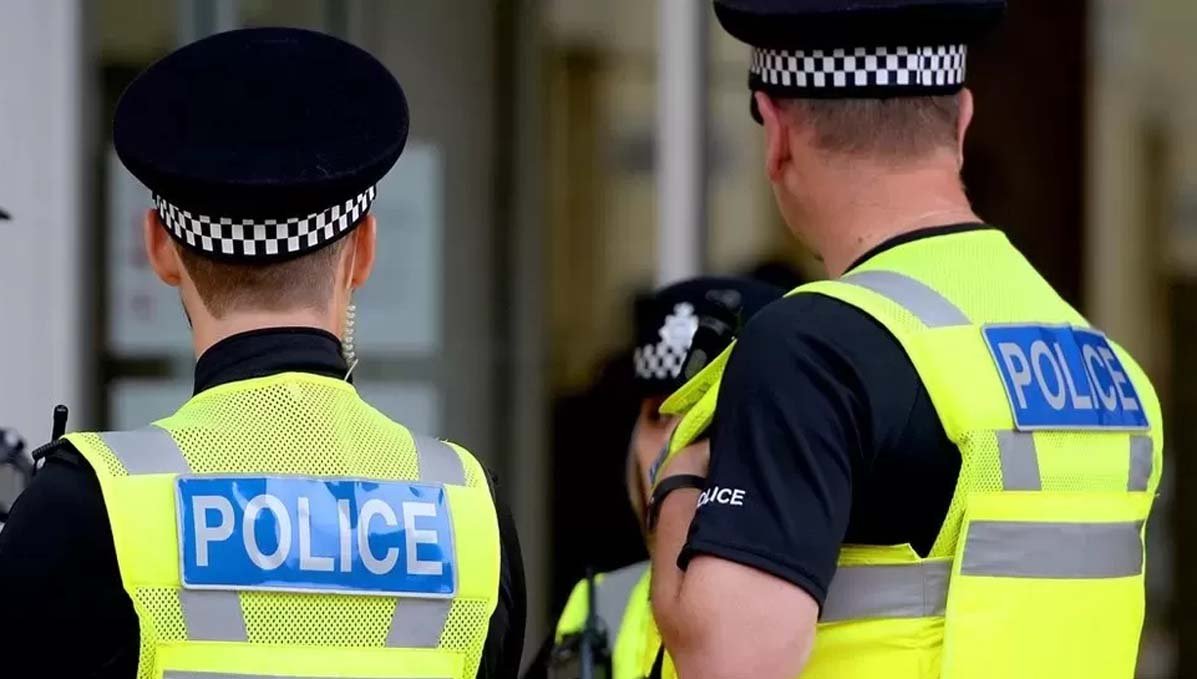 Counter-terrorism police are warning there could be an increased risk of attacks in the UK because of the Israel-Gaza conflict.
Reports to the anti-terror hotline between 7-25 October doubled compared to the same period last year.
The number of reports containing information classed as significant also rose by nearly four times.
UK police say the Israel-Gaza conflict could have an "energising effect" on those considering attacks.
On 7 October, Hamas launched a surprise attack on Israel, killing 1,400 people and taking more than 200 people hostage. Since then, Israel has been bombing Gaza, with more than 10,000 people killed, according to the Hamas-run health ministry.
Counter-terrorism police data shows the hotline received 1,350 reports between 7-25 October compared to 620 in the same period the year before.
The number of reports containing information classed as significant rose from 50 to 200.
What is happening in Israel and Gaza, and why now?
Deputy Assistant Commissioner Laurence Taylor of Counter Terrorism Policing says they have seen an increase in tensions within some communities in the UK.
"That can have an energising effect on people who may be considering, or even planning, to commit violent acts on UK soil," he said.
"We know from experience in the past that events across the globe, and in the Middle East, can have a direct impact on events in the UK.
"It could be the thing that tips them into actually going ahead and committing those atrocities."
'Emotive issue'
The last series of significant attacks in the UK were in 2017, when the Manchester Arena bombing and the attacks on Westminster Bridge and London Bridge occurred in the aftermath of the Islamic State group declaring a caliphate in Syria and Iraq.
The 7/7 bombings on London's transport network in 2005, in which 52 people died, took place in the aftermath of the Iraq War.
At present, the UK's terror threat level remains "substantial" – the third highest out of three levels – meaning an attack is "likely".
It has not been increased to the next level, "severe", since the Israel-Gaza conflict began.
The UK threat level is assessed and set by UK security services.
"We know that the current conflict is a hugely emotive issue for hundreds of people across the UK, not just within Jewish and Muslim communities," said Mr Taylor.
"It's really important that we listen to them."
As part of their winter campaign, police are asking communities to continue to stay alert and report anything that "doesn't feel right".
"We want people to enjoy the winter period. We are working incredibly hard to make sure you can enjoy this time of year safely."