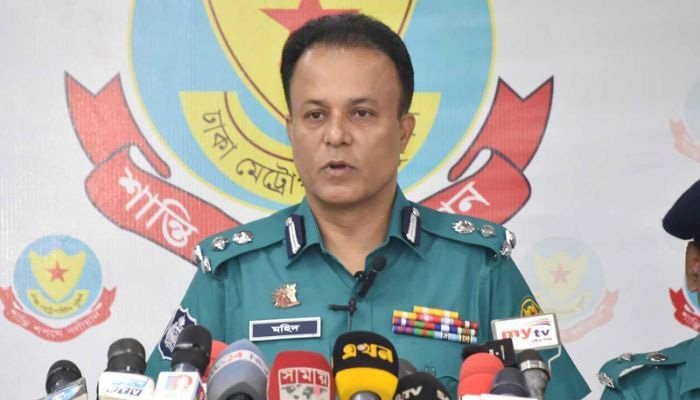 A total of 64 buses were set on fire in the capital from October 28 to November 9, according to Dhaka Metropolitan Police (DMP).
Sixty-four cases have, so far, been filed with different police stations in the capital in connection with the arson attacks.
DMP Additional Commissioner of Police (Crime and Operations) Khandaker Mahid Uddin revealed the information at a press conference at the DMP Media Center in the capital on Friday.
He said 12 people were caught red-handed by people and police while trying to set fires. Some of them got on the bus as passengers.
Police also seized petrol, gunpowder, matches, cotton, old clothes, among other items from the possession of the arrestees. A "miscreant" died in Mohammadpur while setting a fire and escaping the scene, he said.
A youth named Naeem, 22, died in a fire set by arsonists on October 29 around 3:30am. Another youth named Rabiul Islam, 25, was burnt. Both were helpers of the Asim Paribahan bus.