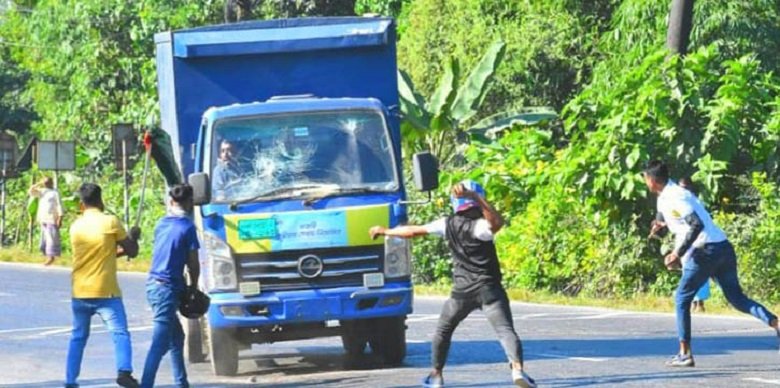 A total of 17 cases were filed accusing around 1200 leaders and activists of BNP-Jamaat in Sylhet over the past 12 days since the BNP and likeminded parties started imposing countrywide blockades, according to police.
Fifty of those sued have so far been arrested in these cases filed with several police stations, said Azbahar Ali Sheikh, deputy commissioner (north) of Sylhet Metropolitan Police (SMP).
Of the arrested, 21 people were identified as accused and the rest unidentified individuals.
Three hundred and eighty six people were named accused in the cases and the upto 812 were unnamed individuals, he said.
The cases were filed from October 28 to November 10 while 10 cops were injured in the violence in the same period, the police officer said.
Three vehicles were torched and seven others vandalised in the Sylhet city during the hartal and blockade.
On October 28, the country witnessed clashes between BNP men and law enforcers over the party's pre scheduled grand rally.
A policeman died and hundreds of people sustained injuries in the clashes on that day.
A day after the clashes, the BNP-Jamaat and like-minded opposition parties have been observing hartals and blockades across the country to press home their one point demand.