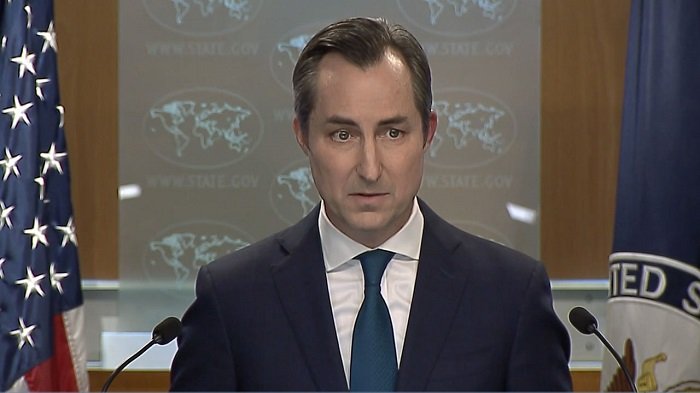 The United States has once again said it supports "free and fair" elections in Bangladesh.
"We think the future of the Bangladeshi government should be determined by its people," US Department of State Spokesperson Matthew Miller told reporters at a regular media briefing on Monday when a reporter wanted to know why the US government must discuss Bangladesh-related issues with India.
Miller said the United States is not taking a side in Bangladesh's elections.
"We do not support one political party over the other. We support free and fair elections," he added.
Miller also said, "I welcome the attempts by various reporters to draw me into internal Bangladeshi political matters, and I'm going to continue to refrain from doing so."
On Monday, State Minister for Foreign Affairs Md Shahriar Alam reiterated that the next general election in Bangladesh will be held as per the constitution, regardless of "who's doing what."
He said election is an internal matter of the people of Bangladesh and the election will be held under the constitution and relevant laws.
The Election Commission is taking preparations to hold the next national election by January next year and is likely to announce polls schedules soon.
Earlier, Law Minister Anisul Huq conveyed to the UN Human Rights Council that opposition party BNP's demand for holding the next national election under a caretaker government is "completely unconstitutional and illegal."
Mentioning Bangladesh's independent Election Commission, he said the government is committed to hold the next national election in a "free, fair and peaceful" manner with the participation of people.