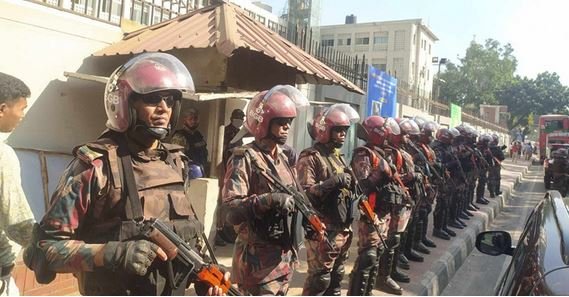 A total of 214 platoons of Border Guard Bangladesh (BGB) have been deployed across the country centering BNP and Jamaat-e-Islami's fifth phase of 48-hour blockade and following RMG unrest.
Of them, 33 platoons are deployed in Dhaka and nearby districts to ensure security to the garment factories, while 181 platoons of BGB are deployed across the country to maintain law and order situation.
Shariful Islam, public relations officer (PRO) at BGB headquarters, confirmed the development on Wednesday morning.