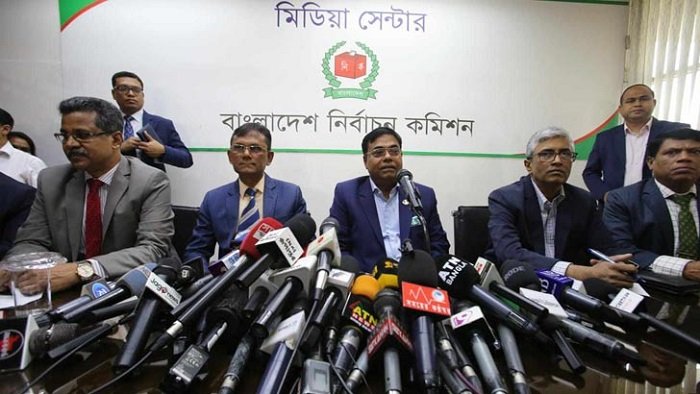 Chief Election Commissioner (CEC) Kazi Habibul Awal is set to address the nation and announce the schedule for the upcoming general election at 7 pm on Wednesday, Election Commission has said.
Bangladesh Television and Bangladesh Betar will broadcast the CEC's speech in the evening, EC Secretary Jahangir Alam said while briefing reporters on in the morning.
Before announcing the polls schedule, a meeting will be held at the Election Commission at 5 pm today.
The CEC is going to announce the polls schedule amid the ongoing 48-hour blockade called by BNP, Jamaat and like-minded opposition parties to press home their one point demand.
A three-tier security system has been set up at the Election Commission building on the occasion of the announcement of the next general election's schedule.
Apart from police, RAB and Ansar personnel have been deployed in front of the Election Commission building. Entry of visitors has been restricted inside the building.