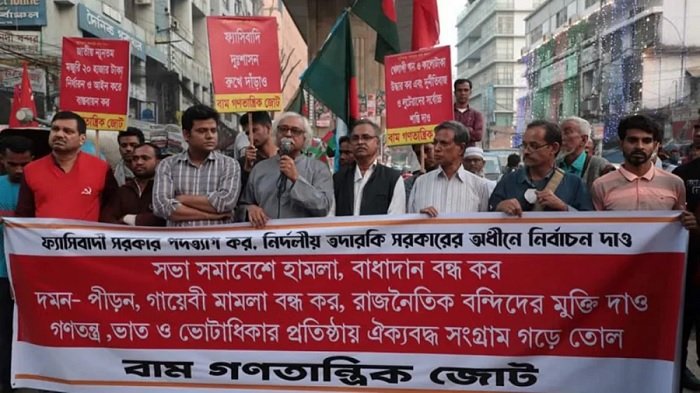 The Left Democratic Alliance (LDA), a platform of left-leaning political parties, has called for a nationwide half-day hartal on Thursday protesting the announcement of the polls schedule.
Ruhin Hossain Prince, general secretary of the Communist Party of Bangladesh (CPB), and also a leader of the LDA, announced the strike from 6am to 2pm on Thursday.
He said, "The Election Commission has been discharging its duties like a puppet of the ruling Awami League government. It has done exactly what it was instructed to do by the government.
He urged the people to take to the streets and prevent the implementation of the poll schedule.