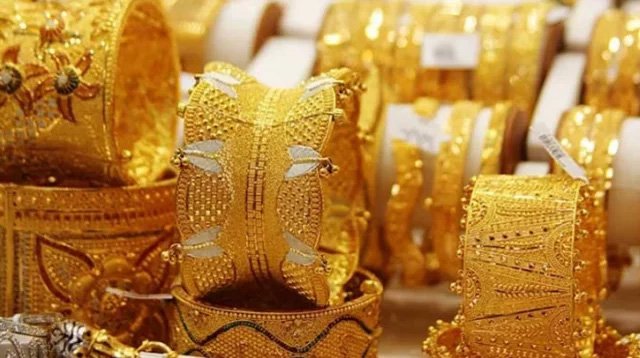 The gold price hit a record high of Tk 1,06,376 a bhari (11.664 grams) on the local market as Bangladesh Jeweller's Association (Bajus) has decided to increase the price of gold Tk 1,750 per bhori.
Earlier, the price was Tk 104,626 per bhori (11.664 grams).
Bajus has issued a press release on Saturday in this regard. As per the new price, the fresh price of 21-carat per bhori gold will be Tk 1,01,535; 18-carat gold Tk 87,013 per bhori and traditional method gold Tk 72,550 per bhori.
However, the price of silver remained unchanged. In July, the gold price crossed the Taka 100,000-mark for the first time in Bangladesh.
The new tariffs will come into effect on Sunday, the release said.