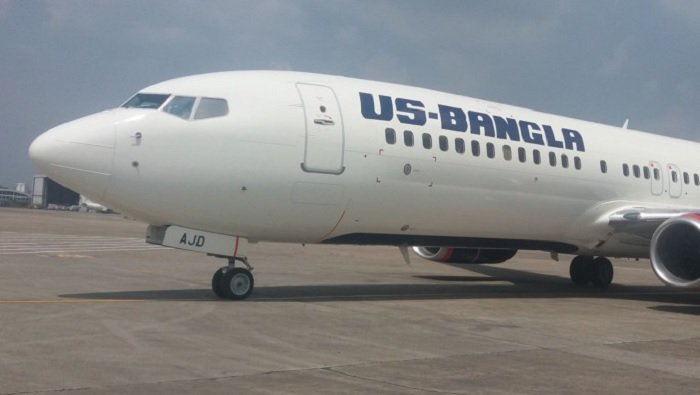 US-Bangla Airlines, the largest private carrier in terms of fleet size, will operate its Dhaka-Bangkok-Dhaka flight daily
from December 1 from existing five-weekly flight.
In response to heightened passenger demand the US-Bangla airlines has decided to increase its flight frequency on Dhaka-Bangkok-Dhaka route.
On every Sunday, Tuesday, and Thursday from December 1 the flight will depart from Dhaka at 11:45am and arrive in Bangkok at 3:15pm (local time).
The return flight will take off from Bangkok at 4:20pm, landing back in Dhaka at 6:50 pm on the same day.
Besides, on Monday, Wednesday, Friday and Saturday, the airline will operate flights departing Dhaka at 9:40am, reaching Bangkok at 1:10pm (local time). On the same day, it will depart from Bangkok at 1:55pm and arrive in Dhaka at 3:40pm.
The US-Bangla flights on Dhaka-Bangkok-Dhaka route will be serviced by Boeing 737-800 aircraft.
US-Bangla currently serves all domestic routes and various international destinations like Singapore, Chennai, Male, Guangzhou, Kuala Lumpur, Doha, Sharjah, Dubai, Muscat and Kolkata.
With a fleet comprising 20 aircrafts, including 8 Boeing 737-800 and 9 ATR 72-600, US-Bangla Airlines plans to add two more 436-seat Airbus 330s later this year, further expanding its operational capacity.