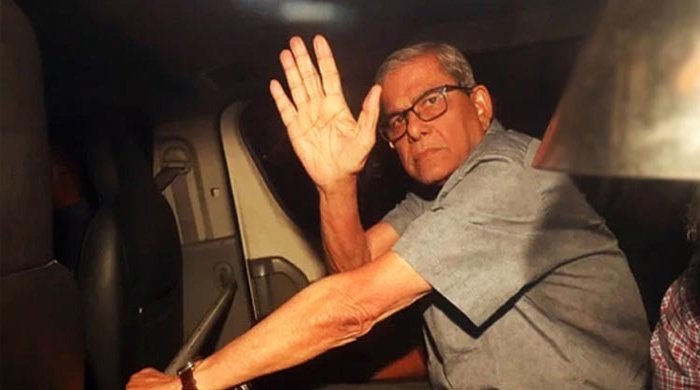 A Dhaka court has deferred the hearing on the bail plea of the BNP Secretary General Mirza Fakhrul Islam Alamgir to November 22 in a case filed over the attack on the chief justice's residence during BNP's grand rally in Nayapaltan area of the city on October 28.
The bail hearing was scheduled for Monday (November 20) in Dhaka's First Additional Metropolitan Sessions Judge Faisal Atiq Bin Quader's court but the additional public prosecutor Tapos Kumar Paul pleaded to reset the date.
Allowing the prosecution plea, the court adjourned the hearing till November 22.
Then Mirza Fakhrul's lawyers requested for a date within this week.
Detective Branch (DB) of police arrested Fakhrul from his Gulshan residence on October 29. Dhaka Metropolitan Magistrate Shafi Uddin sent him to jail in the case.
Nearly 10 hours after his detention, Mirza Fakhrul was shown arrested in the case.
The defence on November 2 filed the plea with Dhaka Metropolitan Sessions Judge Court.
BNP men on October 28 allegedly attacked the residence of the chief justice, breaking down one of the gates. They hurled brickbats towards the main building indiscriminately.
Police filed the case with Ramna Police Station against 59 leaders and activists of BNP, including its secretary general Mirza Fakhrul Islam Alamgir, standing committee member Mirza Abbas, vice-chairman Barkat Ullah Bulu, Abdul Awal Mintoo and Shamsuzzaman Dudu.