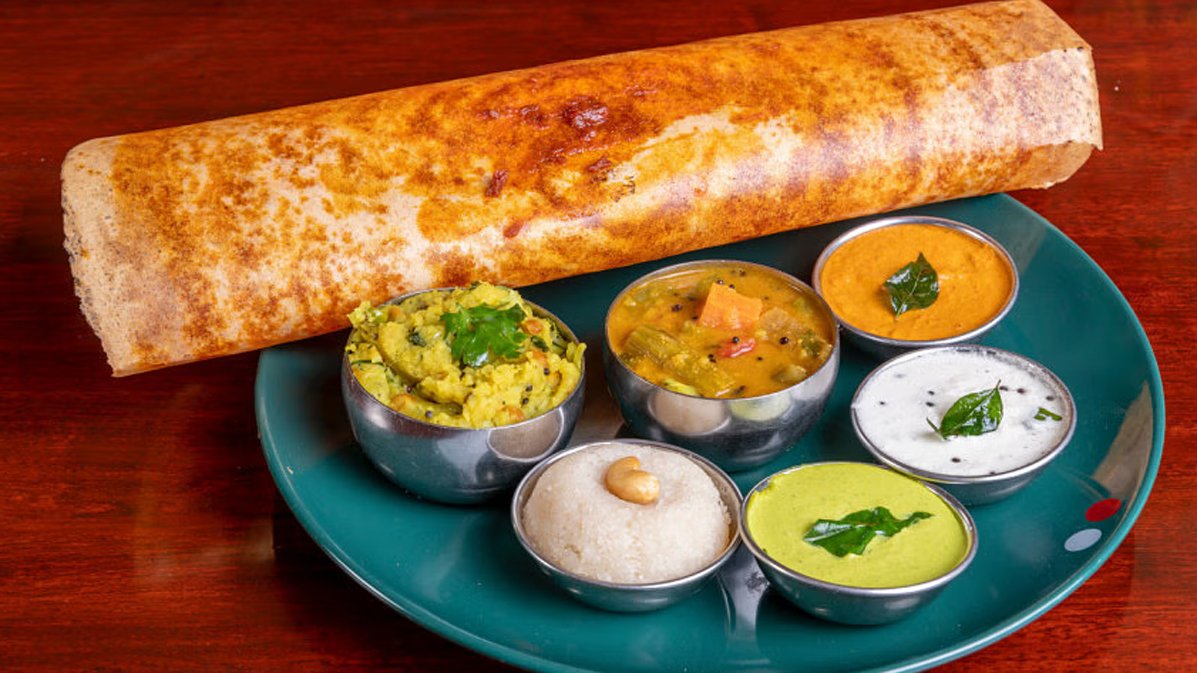 Contrary to popular belief oats are not only an ideal breakfast dish but also perfect to make a lot of delicious dishes. If your heart desires dosas, a hotchpotch on a rainy November (not an unlikely weather prediction), or some cakes, know that these can all be made from oats!
Here's to show you how.
Oats dosa
Ingredients
½ cup rolled oats
1 tsp fenugreek seeds
Salt, as needed
1 spring curry leaves
1 green chilli
1 onion
Small piece of ginger
1 cup water
Method
Take rolled oats, and fenugreek seeds and add water for washing. Now, add more water and soak it for 10-15 minutes. Keep it on a strainer. Take a blender jar, add onion, curry leaves, green chillies, ginger, soaked oats, water and salt and blend. Dosa batter is ready; not too thick not thin. Place it into a bowl. Heat a pan and brush oil. In low flame make it with a round spoon and add some ghee. When it is nicely cooked remove it from the pan and serve it with chatni.
Oats hotchpotch
Ingredients
½ cup moong dal
1 cup rolled oats
½ cup carrot, chopped
½ cup green peas
1 tomato, chopped
1 tsp cumin seeds
1 tsp ginger, grated
1 onion, chopped
1 green chillies, chopped
1 tbsp ghee
2 pinches of hing
2 tsp salt or as per taste
4 cup water
Method
Set a cooker/pan on medium heat, add ghee, cumin seeds, hing, ginger, onion, chillies and sauté it for a few minutes. Add vegetables and sauté for another minute. Add moong dal and oats; mix well. Add salt and water. Fill water 2 inches above the dal surface. Pressure cook for two whistles on medium heat and in a pan to follow normal procedure. Switch off the flame and let the cooker depressurise naturally to open the lid. Stir once after opening the lid. Keep aside for a few minutes. Ready to serve.
Apple Oats Cake
Ingredients
100g rolled oats
200ml milk
1 egg
15g sweetener (as per choice)
¼ cup cinnamon
½ tbsp baking powder
½ apple
10-15 dried raisins
Method
Take 100 grams of rolled oats in a bowl and add milk with oats. Leave for 5-10 minutes. Take 1 egg into a bowl and add sweetener (as per choice). Whisk it properly. Then add it to the oats mixture. Add cinnamon powder and baking powder. Take a mould and grease it with oil or butter. Then transfer the mixture into a mould. Take ½ an apple, cut it into small pieces and place it on the top of the mixture with raisins. Bake for 45 minutes at 180° C/360° F