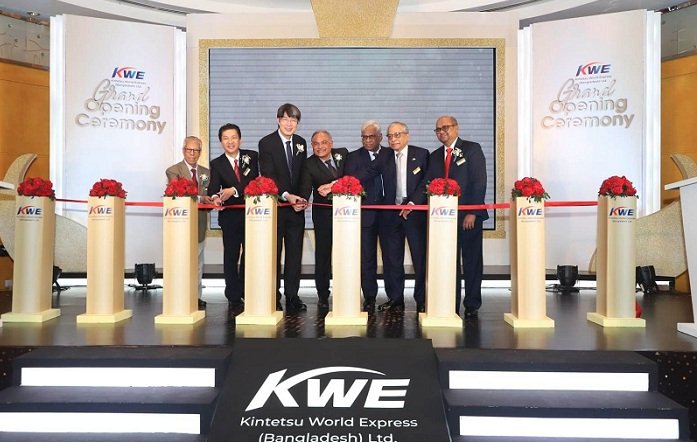 Kintetsu World Express, a major Japanese freight forwarding and supply chain company has commenced its operation in Bangladesh to actively participate in the country's industry initiatives.
"The KWE Group is committed to providing flexible services and expanding its network throughout Southeast Asia, including Bangladesh," says a press release.
High officials of the group in presence of Japanese Ambassador to Bangladesh Iwama Kiminori announced the formal operation of KWE in Bangladesh holding an event on Tuesday evening at a city hotel.
It is a subsidiary of the Japanese railway holding company Kintetsu Group Holdings and provides air and sea freight forwarding, customs brokerage, and warehouse inventory management services, said the release.
Having presence in more than 45 countries, 304 cities and 685 locations worldwide with approximately 18,000 plus employees, the group's turnover is over 7 billion USD.
KWE and its group companies are very strong in Retail, automotive, healthcare, hi-tech verticals and ranks among the top 15 companies globally in sea and air mode of transportation, said the release.