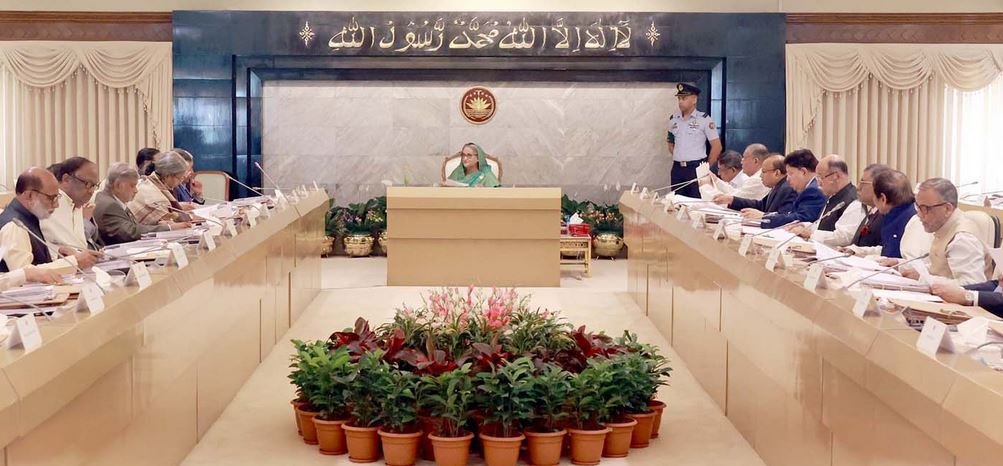 The Cabinet on Tuesday in principle approved the draft of 'Representation of the People (Amendment) Act, 2023' with a provision of two to seven years of imprisonment for hampering election observers and journalists to perform their "lawful" duty during the election.
The approval came from the cabinet meeting chaired by Prime Minister Sheikh Hasina at her office in Dhaka.
"If anyone obstructs media workers and election observers to perform their lawful works, the person may face two to seven years of rigorous imprisonment," said Secretary (Coordination & Reforms) at the Cabinet Division Mahmudul Hossain Khan while briefing reporters at the Bangladesh Secretariat after the meeting.
According to the draft law, an aspirant needs to clear all utility bills at least a day before the submission of nomination papers, otherwise the candidature would be canceled, he said.
The aspirant needs to attach a TIN certificate and receipts of tax payment with a nomination paper as well, said the Secretary.
As per the existing law, now a person shall be disqualified for election if he personally has failed to pay the telephone, gas, electricity, water or any other bill of any service providing organisation of the government seven days before the day of submission of nomination papers.
Besides, the Cabinet in principle approved the draft of the Land Development Tax Act, 2023 with a provision to collect land development tax through electronic system in every fiscal year instead of Bangla calendar year.
"All land development taxes will have to be paid online," he said, adding that the owners of less than 25 bighas (8.25 acres) won't require paying tax.
Mahmudul said the Union land assistant officer (Tahsildar) will prepare a list mentioning the specific amounts of tax for every landowner and send the list to the assistant commissioner (Land) to display it in the latter's office. If anyone is aggrieved with the amount of tax, the person can lodge an objection before the AC land and also the district collector. The district collector will dispose of it within 15 days, he noted.
The Cabinet approved the President's draft speech to be delivered in the special session of the 11th Parliament.
The Parliament will go into a special session on April 06 next to mark the 50th anniversary of the Bangladesh Jatiya Sangsad.