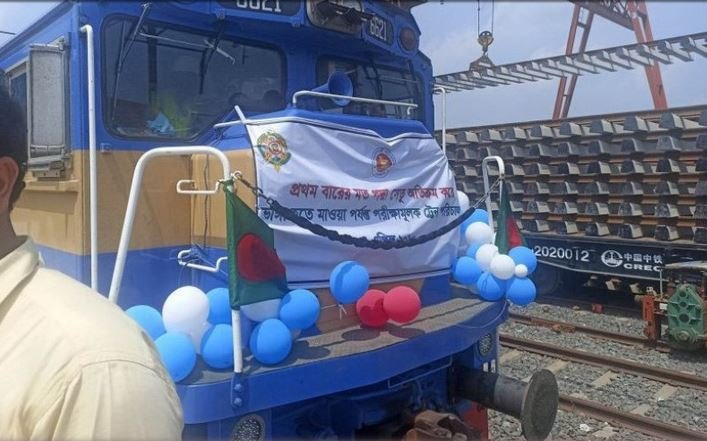 A special train with seven compartments has left Bhanga railway station in Faridpur on Tuesday.
The train left the station around 1:21pm for Mawa.
Railway Minister Nurul Islam Sujan inaugurated the programme.
The train will reach Mawa, on the eastern end of the Padma Bridge, after crossing a 42-km track.
Through this, the train journey started for the first time on the ground of Madaripur, Shariatpur and Munshiganj.