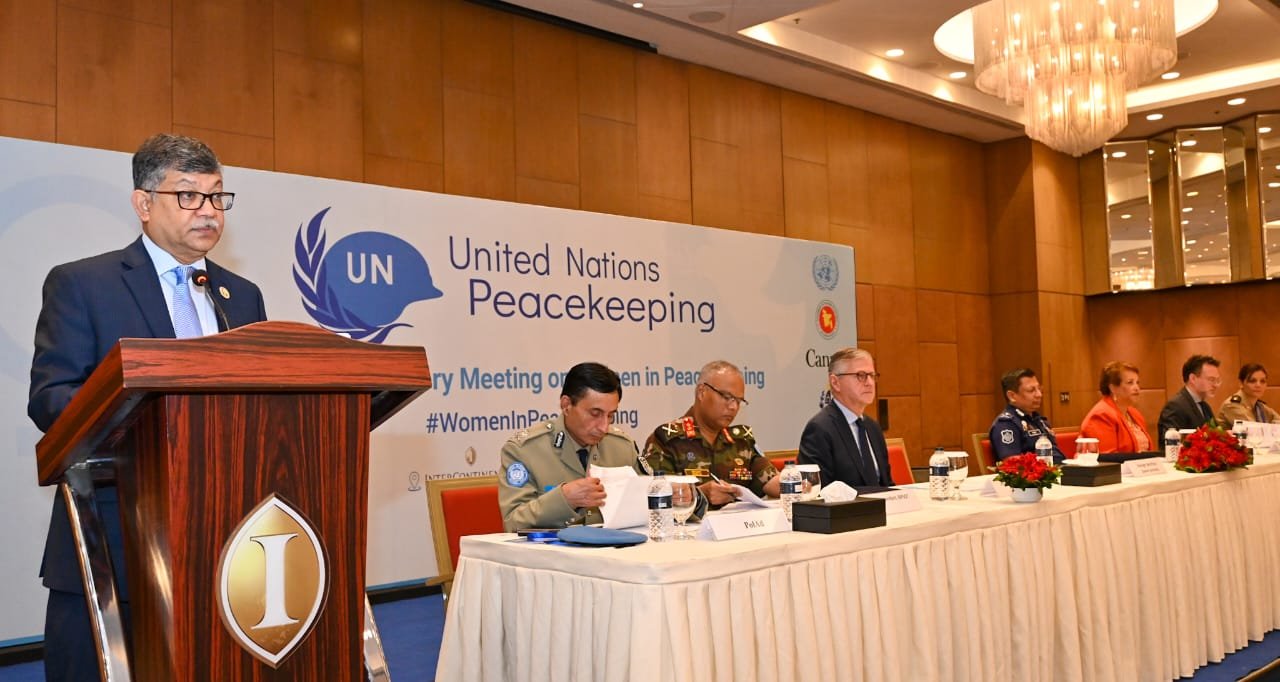 Foreign Secretary Masud Bin Momen today said Bangladesh looks forward to explore effective strategies to ensure that all peacekeepers, irrespective of gender, can thrive in a safe and supportive environment.
"Discrimination and sexual abuse have no place in our Peacekeeping Missions, and we must collectively strive to eradicate such occurrences," he said.
The Foreign Secretary was speaking at the opening session of the preparatory meeting of the UN Peacekeeping Ministerial, UNB reports.
He said their collective presence here today is a testament to Bangladesh's commitment to strengthening peacekeeping efforts.
"I firmly believe that this preparatory meeting will set the stage for the upcoming UN Peacekeeping Ministerial Meeting, which would need to take into account emerging concerns of the member states about the security situations in some missions," Masud Bin Momen said.
The commitments and recommendations that emerge from the discussions will constructively shape the future of peacekeeping, inspire all member states, and propel them towards a more inclusive, gender-responsive, and effective peacekeeping architecture, he said.
"Let us work together to create a more inclusive and equitable peacekeeping environment, where the voices and contributions of women are recognised, valued, and celebrated," the foreign secretary said.
The theme of the preparatory meeting, 'Women in UN Peacekeeping,' resonates deeply with the values and principles that Bangladesh holds dear, he observed.
As a leading Troop and Police Contributing Country to UN Peacekeeping Missions, the foreign secretary said, Bangladesh remains firmly committed to the principles and objectives of the United Nations in promoting peace, security, and gender equality. "We believe that, gender equality and empowerment of women are crucial for sustainable peace and development."
United Nations Under Secretary-General for Peace Operations Jean-Pierre Lacroix and Under Secretary General for Management Strategy, Policy and Compliance Catherine Pollard joined the two-day meeting.
"We will discuss how we can increase the number of women in peacekeeping and ensure they access all roles within our missions. It requires everyone's commitment, including member states and partners," the foreign secretary said.
USG Lacroix will join the site visit to Bangladesh Institute of Peace Support Operation Training (BIPSOT) in Gazipur with other delegates on the second day of the conference.