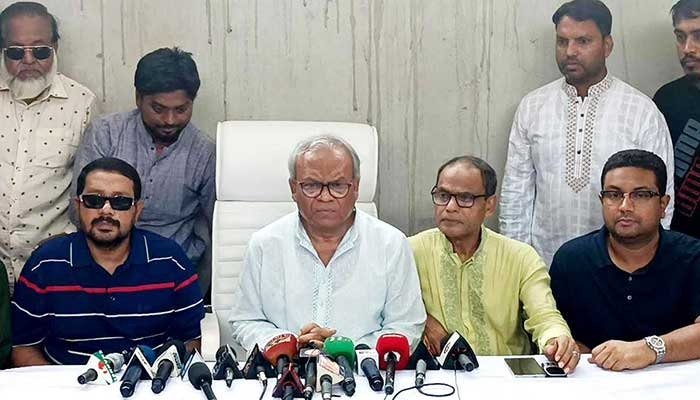 BNP will not take part in any 'unilateral election' under the current Awami League government in Bangladesh, and also doesn't allow it to hold the polls, said party's Senior Joint Secretary General Rahul Kabir Rizvi on Thursday.
He made the remarks while visiting the house of Fatullah Thana BNP president Shahidul Islam Titu who had lost his eyesight in police firing at Pagla under Sadar upazila in Narayanganj district on Thursday afternoon.
On July 29 last, police barred the BNP's sit-in programme at the entry point of Dhaka. At that time, Titu lost his eyesight in police firing.
Rizvi said, "The Prime Minister said an attempt is going on to remove her from power. I want to tell the premier that people will oust you from power. People will choose who will remain in power and who will not. If people want, they can remove anyone from power. Here is no conspiracy. Rather, you are hatching conspiracy, conspiracy of vote rigging."
Addressing the prime minister, he said, "People want that you resign from power and hold an election under a non-party neutral government so that voters can cast their ballots freely. It's called democracy."
Later, leaflets were distributed among people as part of the party's central programme to press home the one-point demand.
At that time, Narayanganj district BNP general secretary Golam Faruque Khokon, district Chhatra Dal president Nahid Hasan Bhuiyan, and district Jubo Dal member secretary Mashiur Rahman Rony, among others, were present.