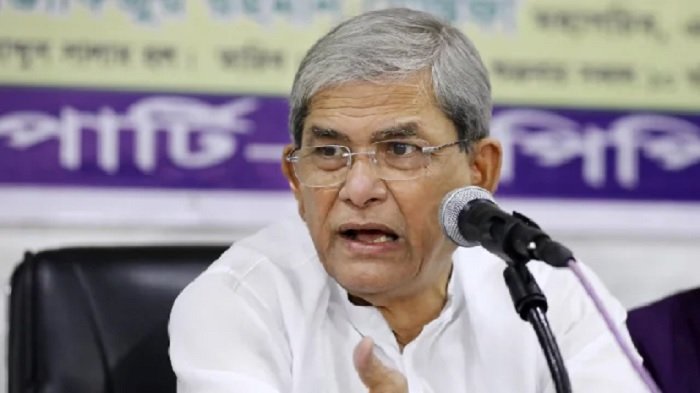 More than 600 people have become the victims of enforced disappearances in about one and a half decades in Bangladesh, alleged BNP Secretary General Mirza Fakhrul Islam Alamgir.
He made the allegation in a statement sent to the mass media on Tuesday night.
Mirza Fakhrul Islam said it has become a regular incident for the law enforcing agencies reared by the autocratic government to pick the opposition leaders and activists up.
"They disappear the opposition political party activists for some days or permanently. Enforced disappearance is symptom of one-party rule in a country. More than 600 people have been made the victims of enforced disappearances in some one and a half decades"
He said, "The panic of enforced disappearance now grips Bangladesh. The anti-human cruelties like enforced disappearances and extrajudicial killings originate from misrule in a country."
The BNP Secretary General also expressed deep concern about the disappeared victims and conveyed sincere sympathies to their family members on the occasion of International Day of the Disappeared observed on August 30 around the world.
Mirza Fakhrul said, "Enforced disappearance is now being used as a weapon to maintain authoritarian one-party and opposition-free rule in Bangladesh. Parliament member Ilyas Ali, Saiful Islam Hiru, Chowdhury Alam, Sumon, Zakir and many more have become the victims of this enforced disappearance. They include people's representatives, students, youth and journalists."
The BNP Secretary General said, "The government which came to power without people's votes has been using the enforced disappearance as a weapon to cling to power. Bangladesh will disappear in darkness if this trend continues. An anti-human brutal society will take its root in Bangladesh."
Mirza Fakhrul also called for bringing the victims of enforced disappearances back to their nearest and dearest ones as early as possible. "If a true democratic government comes to power in Bangladesh through a free and fair general election, crimes against humanity like enforced disappearances, abductions and extrajudicial killings will disappear from the society," he said.