Ansar Ahmed Ullah : A conference held in the European Parliament, co-hosted by MEP Tomas Zdechovsky and Syed Mozammel Ali from Study Circle London, highlighted the remarkable journey of Bangladesh and its role as the European Union's main trading partner. The event focused on various aspects, including Bangladesh's economic growth, trade relations with the EU, the clothing industry's pivotal role, and the need for constructive dialogue and recognition of progress in the country.
The conference, "Democracy and Human Rights in Bangladesh", which took place on 7 November 2023 in a packed conference room, recognised the European Union's crucial role as Bangladesh's primary trading partner, accounting for 19.5% of the country's total trade in 2020. Speakers included the former Chairman of the National Human Rights Commission, Prof Mizanur Rahman, PhD, Chair of Empowerment through Law of the Common People (ELCOP) and Oxford scholar Dr Rayhan Rashid.
Speakers acknowledged the significance of the clothing industry as the key to Bangladesh's success. Notably, Bangladesh's GDP skyrocketed from USD 53 billion in 2000 to USD 416 billion in 2021, mainly due to the transformative impact of the clothing industry. "This phenomenal growth marked an almost eightfold increase in just two decades." summarised Tomáš Zdechovský, host of the conference.
Bangladesh's transition from an agricultural nation to a fully industrialised one, mainly attributed to the clothing industry's success, was celebrated.
The conference noted that today, every part of Bangladesh has access to electricity thanks to extensive investments in renewable energies. Bangladesh's remarkable stability and rapid development were highlighted, positioning the country as a South Asian Tiger and a pillar of stability in the region. "What Bangladesh achieved is remarkable. We need to celebrate the massive success," said Zdechovský. MEP Tomáš Zdechovský stressed the importance of constructive dialogue and expressed the need to appreciate and welcome the significant progress Bangladesh has made.
The conference emphasised the importance of building strong and reliable partnerships with Bangladesh instead of resorting to constant criticism. It was noted that continuous criticism may open the door for other global players to increase their influence in the region. The discussion also touched on the forthcoming general elections in Bangladesh, considering them a pinnacle of democracy, with confidence that democracy will prevail.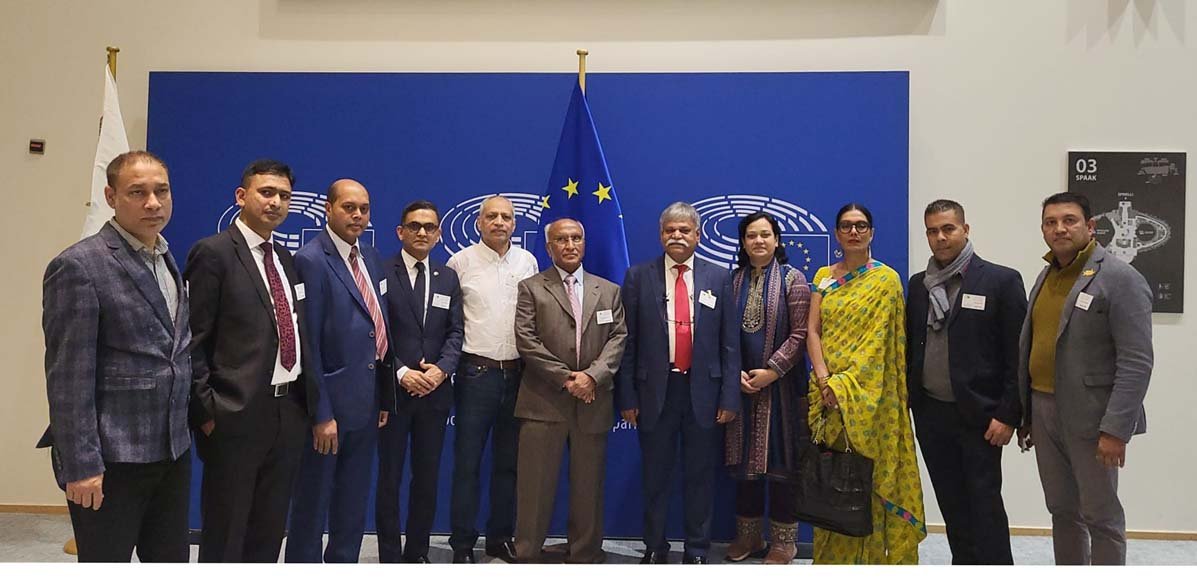 The European Union's decision not to send an election observation mission to Bangladesh was seen as a sign of strong relations and high mutual trust, indicating a robust partnership built on trust and respect. The conference provided a comprehensive overview of the positive trajectory of Bangladesh's economic growth, trade relations with the EU, and the need for fostering a constructive and trust-based dialogue. It concluded with optimism for the upcoming general elections, highlighting the strength of democratic institutions in Bangladesh.
Among the participants were distinguished experts and scholars from Bangladesh and UK, France, Germany, Holland and rest of Europe as well as experts, interested groups, and stakeholders from the EU Parliament, the Belgian government, civil society, and mainstream media including Mahbub Hassan Saleh Ambassador of Bangladesh, Veronika Hroudová Advisor of MEP Charanzová, Renew, Lotte Peters Officer in the EP External Relations, Diana Czajova Office of MEP Štefanec, Paulo Casaca Former MEP, Paloma Servin Officer in INTA secretariat, Sara Marques Félix Advisor in Election Observation department, Jordan de Bono Oficer EP Economic policies department, Sabrina Njem Officer in EPP group secretariat, Simona Bishkoska Officer in EP Human rights department, Nick Powell Political editor, EU reporter, Alexia Ruska Mercouris Officer in EP Outreach department, Nadia Sabattini Officer in Asia/Australia department, Miguel Todelano ECR Policy Advisor, Maggie Huynh Officer in Human Rights department, Mark van Kranenburg Officer in EPP group secretariat, Zuzannna Hebdzynska Officer in Financial department, Jan Osuch Officer in EPP Press department, Nicolo Rinaldi Head of EP Asia/Australia department, economist Willem van der Geest, Dr Tazeen Murshid, Maxim Vandekerckhove, Golam Zilani, Ana Abdi, Ondřej Sojka, Assistant to the MEP Tomas Zdechovsky and Study Circle's Coordinator Jamal Ahmed Khan amongst others