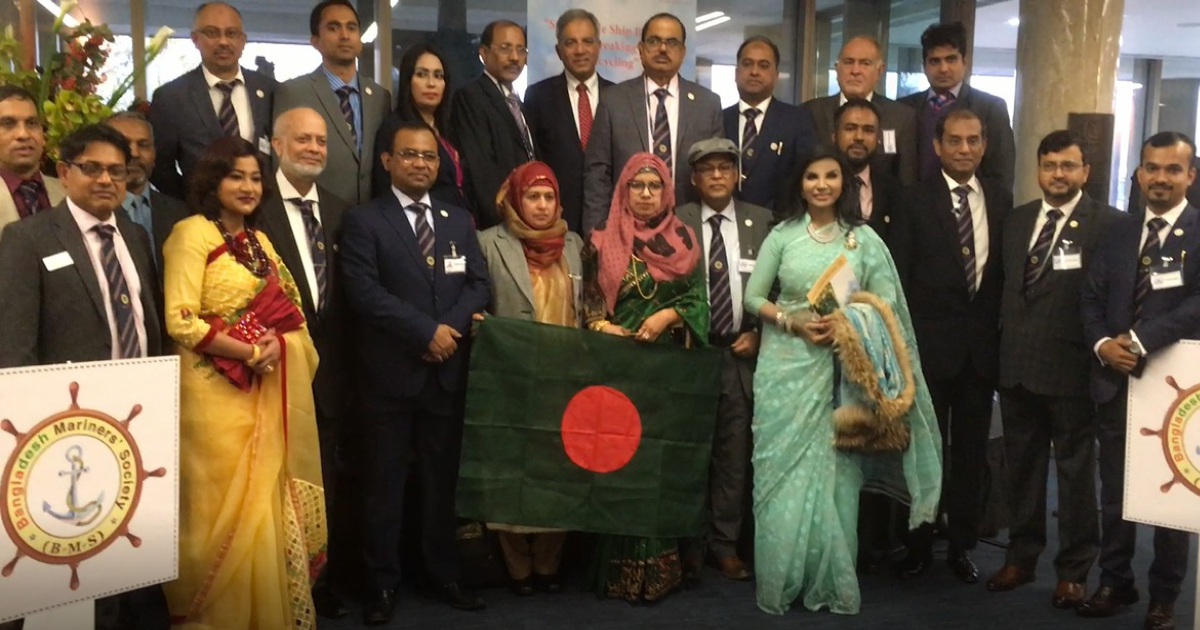 Secretary-General of International Maritime Organisation (IMO) Kitack Lim has deeply appreciated various initiatives taken by the Prime Minister Sheikh Hasina's government to improve ship recycling standards in Bangladesh.
Lim while addressing seminar on "Ship Recycling for Sustainable Development: Perspective from Bangladesh and the Region" held recently, appreciated the enactment of the Bangladesh Ship Recycling Act in 2018 and said this would help the country build its capacity to meet the provisions of the Hong Kong Convention in the next five years.
He noted that under the project, a series of studies have been completed and training materials developed to boost the safety and environmental standards in the country's ship recycling industry, said the Bangladesh High Commission in London on Wednesday.
The IMO Secretary-General, who visited Bangladesh in 2017 to oversee the "Safe and Environmentally Sound Ship Recycling (SENSREC)" project, lauded the commitment of Bangladesh's government to improve further the ship recycling standard.
"Let me express my sincere appreciation to the Government of Bangladesh for the tremendous support to make this project successful and for their continuing efforts in improving the country's ship recycling practices."
Bangladesh High Commission in the United Kingdom organised the seminar on the sideline of the 30th IMO extraordinary council session being held at the IMO Headquarters in London.
Bangladesh High Commissioner to the United Kingdom and Permanent Representative of Bangladesh to the IMO Saida Muna Tasneem moderated the seminar, which was addressed by a number special speakers and panellists including Norwegian Ambassador to the UK Wegger Christian Strømmen, Chair of Marine Environment Protection Committee (MEPC), IMO Hideaki Saito and Deputy Director-General, Ministry of Shipping of India Vatsalya Saxena.
Director-General of Department of Shipping, Bangladesh Commodore Syed Ariful Islam presented the key-note paper on Bangladesh's ship recycling and shipbuilding industries.
Md. Abdus Samad, Permanent Under Secretary, Ministry of Shipping and the Head of Bangladesh delegation to the IMO Extraordinary Session, chaired the seminar.
In her opening remark the High Commissioner said the world should have a fresh look at the ship recycling, instead of projecting it as dirty industry.
She said some environmental and occupational hazards are merely an aspect on the surface, whereas "from deep insight, the ship recycling industry is inherently a green industry".
The High Commissioner referred to some studies including one of the UNCTAD and noted that Bangladesh alone recycled 47.2% of Word Gross Tons i.e. 8.6 million in 2018 that contributed a lot to global sustainability.
She urged that the global community should be more responsive to come forward and partner with Bangladesh in achieving sustainability for our only one liveable planet.
She said Bangladesh is strongly committed to reducing the local environmental and occupational hazards associated with shipbreaking and thus the government enacted necessary rules and regulation and partnered with international organisations, including IMO to raise the level of environment and sustainability further.