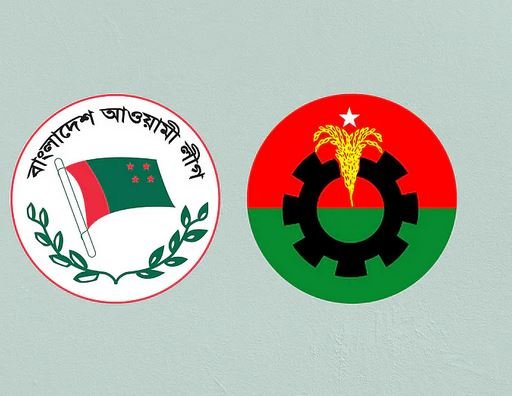 A tense situation has prevailed in Sylhet city over the divisional rallies of ruling Awami League and the opposition party BNP to be held on Saturday.
BNP will hold its rally on city's Registry Ground at 2pm and after one hour the 'Peaceful rally' of Awami League (AL) is scheduled to be held at Central Shaheed Minar in the city at 3pm on the same day.
The make the programmes success, leaders and activists of both parties are staying there to take preparation for the Saturday's rally. The move created a tense environment in the city.
Sylhet Metropolitan Police Additional Deputy Commissioner Sudip Das said that they are ready to prevent any kind of unpleasant incident. Extra forces will be deployed in the respective areas.
District BNP leaders said to restore the democracy in the country, the party will hold a rally to implement its 10-point demand.
Leaders and activists of district and upazila unit BNP are distributing leaflets and hold mass contacts to make the divisional mass rally a success.
On the other hand, district and metropolitan Awami League on Wednesday announced for the peace rally to protest against the propaganda and conspiracy of BNP-Jammat.
In that regard, Sylhet district Awami League held a meeting on Thursday. Acting President of Sylhet District Awami League Shafiqur Rahman chowdhury, Advocate Nasir Uddin Khan, Secretary General of Sylhet District Awami League, were present, among others.