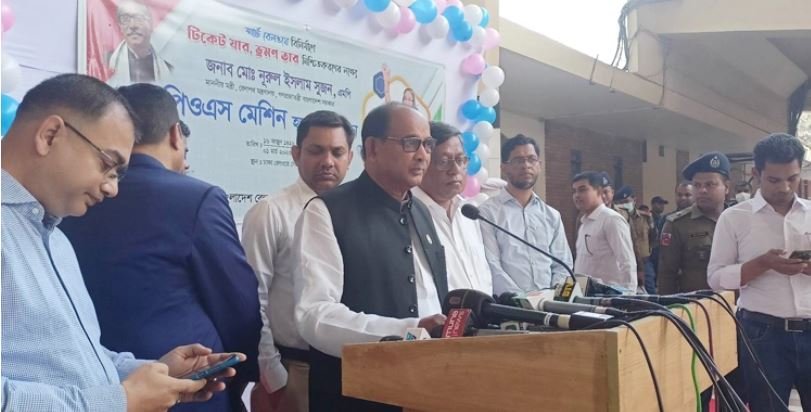 Railways Minister Nurul Islam Sujan he does not know whether the sale of train tickets in black market would be stopped completely or not.
He further said that they are trying to stop black marketing of train tickets.
The minister made the remarks while addressing journalists after visiting Kamalapur Railway Station in the capital on Wednesday.
According to the new system of Bangladesh Railways, no passengers can buy inter-city train tickets without successful verification of their NID cards, passports or birth certificates from today. Passengers must travel with copies of their NID cards or birth certificates or passports or any other identification with photos on them.
About the new system of purchasing train ticket, the minister said, "There may be delay in achieving 100% success due to the lack of education and IT knowledge of the people. Bangladesh Railways is implementing this system with the objective of making the train services available to the passengers."
He further said they will consider passengers' opinions and necessary steps would be taken if necessary.
Sujan said, "No passenger can purchase ticket without registration. Initially, this system is being implemented for inter-city trains, and would be expanded later."
Passengers would be benefited through this new system, said the Railways minister adding that "Earlier, we have tried to resolve the complaints of passengers on train tickets. Many people travel without ticket. We are trying to make the ticketing service easier. Efforts are being made to ensure that passenger services are delivered without any complaint."