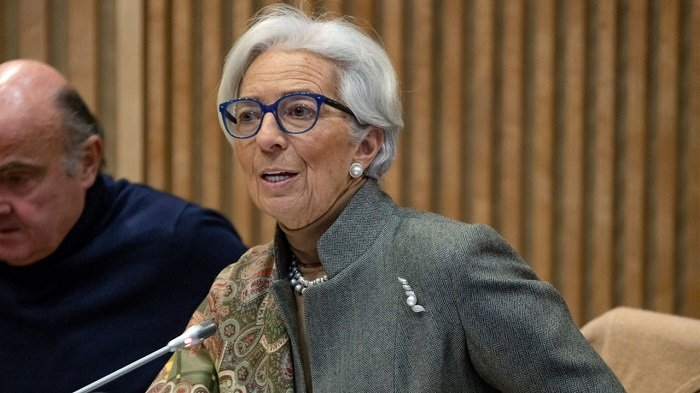 More interest rate increases may be needed beyond the one coming later this month, European Central Bank president Christine Lagarde said Thursday, as inflation in the eurozone remains stubbornly high.
"At this point in time, it's possible that we continue on that path," Lagarde told Spain's Antena 3 television channel.
The ECB has lifted rates at an unprecedented pace in recent months to cool inflation after Russia's war in Ukraine sent energy and food costs surging, reports AFP.
The Frankfurt institution has already raised its key rates by three percentage points since July.
A further 50-basis-point hike is all but guaranteed at the next meeting of the ECB's governing council on March 16, but observers are divided over how much further the bank will go from there.
Lagarde said the pace of future hikes was "impossible" to predict and would be decided by the economic data available at the time.
The eurozone's annual inflation rate stood at 8.5 percent in February, the EU's statistics agency Eurostat said Thursday, down from 8.6 percent in January.
The decline was smaller than analysts had been expecting, and mostly down to soaring food prices.
Lagarde said last month the ECB's determination to return inflation to its two-percent target "should not be doubted".