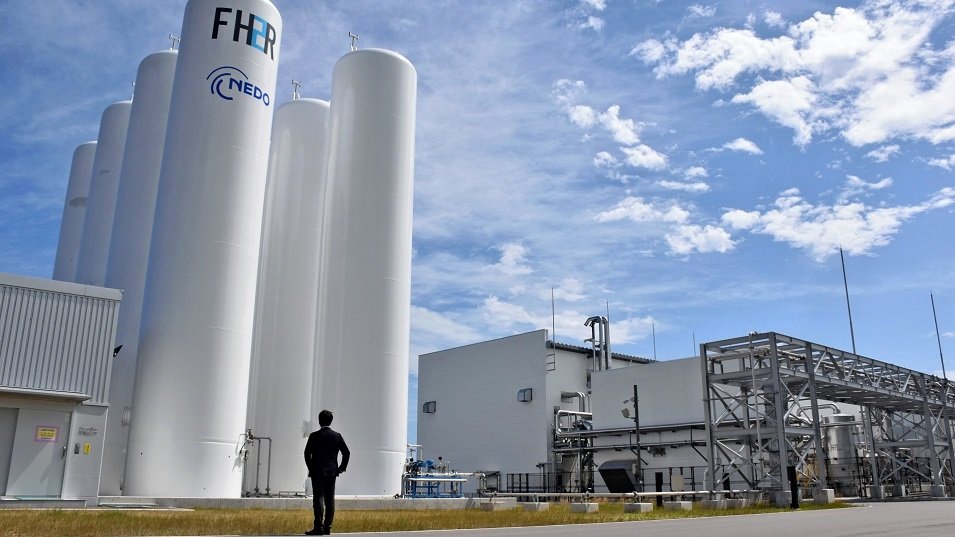 Japan will spend 220 billion yen ($1.6 billion) on an ambitious but controversial venture in Australia to produce liquid hydrogen from a type of coal, the project announced on Tuesday.
The Hydrogen Energy Supply Chain (HESC) project is a joint Japanese-Australian undertaking intended to produce plentiful and affordable fuel for Tokyo.
Its backers argue it will help reduce global emissions by producing "clean hydrogen", but researchers say that claim is premised on carbon capture technology that does not exist.
In a statement, HESC said the project has entered its commercial demonstration phase with money from Japan's Green Innovation Fund, which will be used to design and build facilities to liquefy and ship hydrogen from Australia's Victoria to Japan.
"This is truly a watershed moment for our combined efforts to decarbonise global energy production," said Eiichi Harada, CEO of the Japanese joint enterprise participating in the project.
He acknowledged, however, that the project is "complex" and "there is still some way to go in terms of approval, design, construction and commissioning."
The project aims to produce and liquefy hydrogen from a type of coal known as lignite.
This so-called brown coal currently effectively lacks a market, making it a potentially attractive, cheaper alternative to domestic hydrogen production for Japan, despite the extra costs of transporting it 9,000 kilometres (5,600 miles) by sea.
But hydrogen's green credentials depend largely on how it is produced.
Green hydrogen can be manufactured by electrolysis of water, using electricity obtained through renewable energy.
Every tonne of hydrogen produced from coal emits 20 tonnes of carbon dioxide, more than double the CO2 emissions created when hydrogen is produced from natural gas.
Comparing the emissions from producing hydrogen to those from burning coal is complicated, experts say, but they agree that it would not be considered environmentally friendly unless produced renewably.
HESC backers insist it can be environmentally viable — if not renewable — through carbon capture and storage (CCS) programmes.
In a research paper published last year, The Australia Institute dismissed that claim.
"There are no coal gasification hydrogen projects in the world with CCS, and the CarbonNet (CCS) project that HESC claims will sequester its emissions is far from certain," the think tank said.
"If that project does not go ahead or is unsuccessful, it seems that the HESC project will remain simply a brown coal gasification hydrogen project, amongst the most polluting forms of energy in the world."
The project's backers argue it will create economic opportunity in Victoria, but NGO Environment Victoria has also warned about the HESC's CCS claims.
"CCS doesn't have a proven track record of working — which makes generating hydrogen from coal something that should be off the table," policy engagement manager Bronya Lipski told AFP.