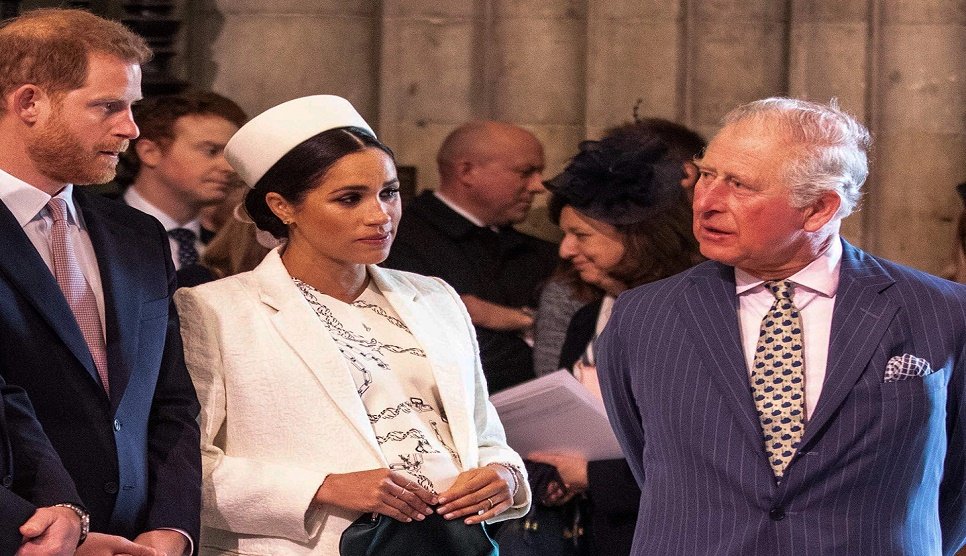 King Charles may offer Prince Harry and Meghan Markle an apartment in Buckingham Palace as their UK residence when they visit the country, a report said. This comes after King Charles told the couple to vacate their previous UK home, Frogmore Cottage, and passed it on to his brother Prince Andrew, Hindustan Times reported.
The Mail reported that King Charles is set to extend an "olive branch" to the couple after Prince Harry took part in a new interview with author Gabor Maté.
"His Majesty is furious [with Harry], as is [Prince] William. But the King is not a bad man. He has no wish to see his brother Andrew homeless or penniless. Nor does he wish to deprive the Sussexes of a base in the UK," The Mail reported quoting a source.
Royal experts have earlier said that King Charles' decision to evict Prince Harry and Meghan Markle from Frogmore Cottage is linked to the release of the memoir. The Mail reported that King Charles and Queen Consort Camilla are "furious" and "wearied" by revelations in Prince Harry's book.
In the memoir, Prince Harry alleged his brother Prince William once physically attacked him and pushed him to the floor. Prince Harry also accused Camilla of "leaking" stories to the press.
In a recent interview, Prince Harry said, "It leaves me in the position now, as a father of two kids of my own, to make sure that I smother them with love and affection."