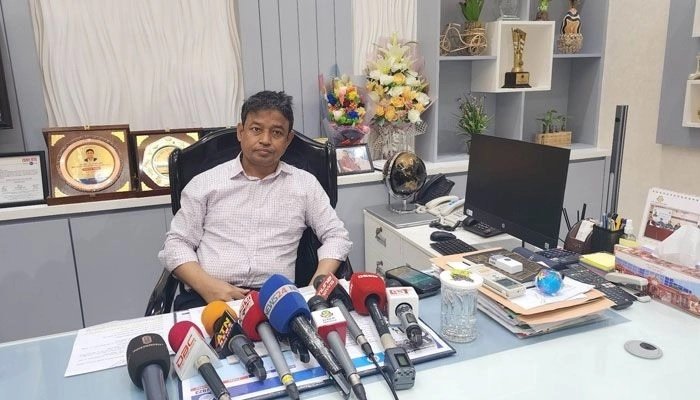 Another mastermind involved in robbing Dutch-Bangla Bank money has been arrested from Savar. At the same time, Tk 87.50 lakh more were recovered from his possession.
Mastermind Sohel Rana was arrested from Savar by the Mirpur Division of the Dhaka Metropolitan Detective Branch.
DB said with the latest recovery, a total of Tk 8.10 crore have been recovered. Besides, a Noah car bought with the robbed money was seized from Sohel's possession.
Addressing a press conference at Minto Road in the capital on early Saturday afternoon, the DB's additional commissioner Harun-or-Rashid said Sohel Rana once worked as a driver at Money Plant. Seven dacoits have already submitted statements confessing their involvement in the robbery.
Harun-or-Rashid said a total of 12 persons have so far been arrested in connection with the dacoity.
DB said they used the looted money for various purposes. However, it has been possible to recover the cash owing to the arrest of the dacoits. Drives are going on to arrest several others involved in the dacoity.