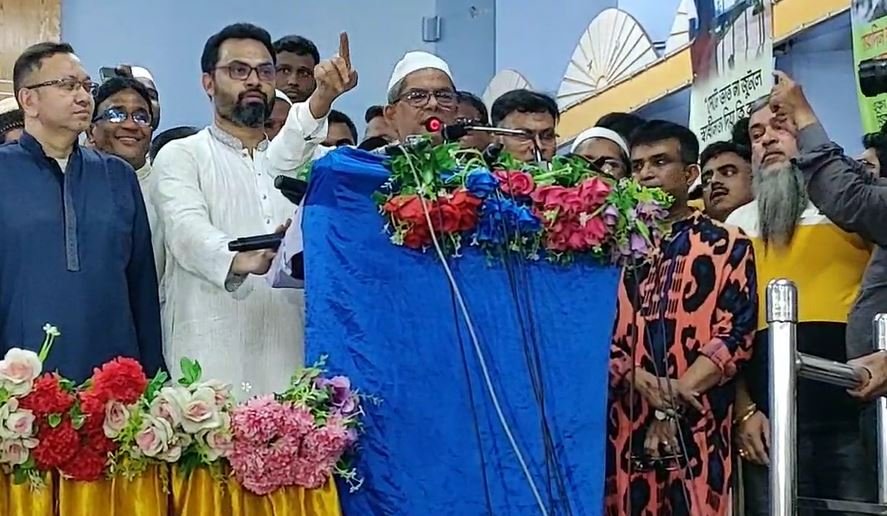 BNP Secretary General Mirza Fakhrul Islam Alamgir on Friday said the government must shoulder the responsibility for the death of Jasmine Sultana in RAB custody.
Sultana was detained by RAB in Naogaon on March 22 while on her way to work. She died two days later at Rajshahi Medical College Hospital.
"Not only BNP leaders and activists – even common people are not being spared from repression. The reason behind picking up a woman who's a government employee, by RAB in Naogaon is still unknown and she died of torture within 36 hours of being picked up," he alleged.
Speaking at an iftar party, the BNP leader said the government is now saying it was a mistake on part of RAB to pick up Jasmine, an office assistant of a Naogaon union land office, while a minister has said the Digital Security Act (DSA) has been abused.
"But an innocent, helpless woman (Jasmine) lost her life due to misuse of the DSA. Who will take the responsibility for it? The entire government has to be held responsible," he said
BNP's Pallabi and Rupnagar thana units under Dhaka South city arranged the iftar at a community centre in the city's Mirpur-2 area.
Speaking at the programme, Fakhrul slammed the government for law enforcers picking up vernacular daily Prothom Alo's reporter Shamsuzzaman Shams in the dead of night and producing him before a court after 36 hours and filing a case against him under the DSA.
"Not only that, a similar case was filed against Prothom Alo Editor Matiur Rahman. This is not the end. Since this government came to power, three more of our very renowned and respected editors have been forced to leave this country. They are Mahmudur Rahman of Amar Desh, Abul Asad of the Daily Sangram and Shafik Rehman of Jai Jai Din. Before leaving the country the were subjected to jail and repression," he observed.
Besides, the BNP leader said many other journalists have been tortured, jailed and killed during the tenure of the current government.
He alleged that the government has snatched the people's freedom of expression, right to vote and press freedom to hang onto power.
Fakhrul alleged that the government is making evil plans to hold another lopsided and stage-managed election as they did in 2014 and 2018.
He, however, warned that people will not let the ruling party play games with the election this time.