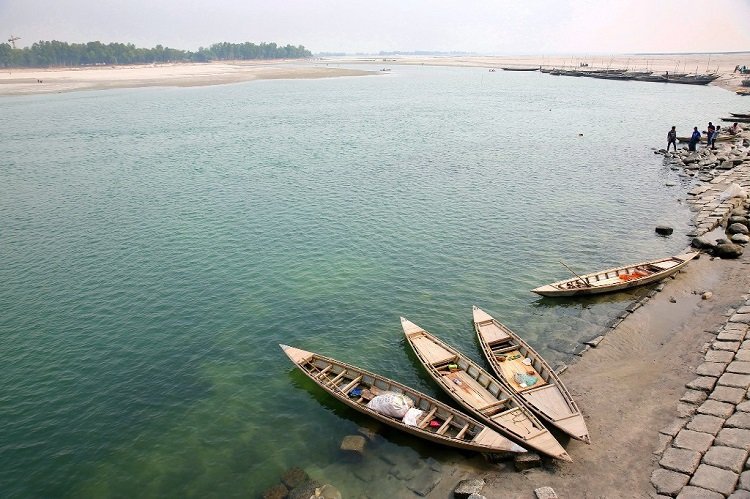 Police recovered the body of a 70-year-old man, who went missing in the Kushiyara River on Sunday, from the river at Golapganj upazila in Sylhet district on Tuesday.
The deceased was identified as Diresh Das, 70, hailed from Bagla Chhayghari village of Badepasha union of the upazila.
According to family members of the deceased, on Sunday around 4:30 pm, Diresh Das along with his wife went to Kushiyara River to clean grass. After cleaning the grass, he suddenly fell ill while bathing in the river and drowned.
His wife tried to help him but could not save him.
Kushiyara Police Outpost assistant sub-inspector Shekhar Chakraborty said the deceased's relatives saw the body was floating in the river at around 4:00 am on Tuesday and informed police.
Later, police recovered the body and sent to Sylhet MAG Osmani Medical College Hospital morgue for autopsy, he said.
Legal steps would be taken in this regard, the ASI added.