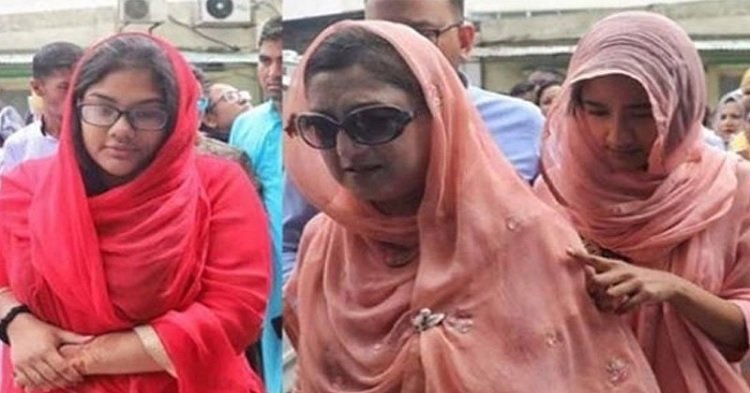 BNP Chairperson Khaleda Zia's two grand-daughters have arrived in Dhaka to celebrate Eid-ul-Fitr with their grandmother.
Zafia Rahman and Zahia Rahman arrived at Hazrat Shahjalal International Airport on early Thursday afternoon. They are the daughters of Khaleda Zia's younger son late Arafat Rahman Koko and Sharmila Rahman Sithi.
Mother Sharmila Rahman Sithi received them at the airport, said BNP Media Cell member Shayrul Kabir Khan.
They entered Khaleda Zia's residence Firoza at Gulshan at 1:45pm.
Arafat Rahman Koko's wife Sharmila Rahman Sithi arrived in Dhaka about a month ago.