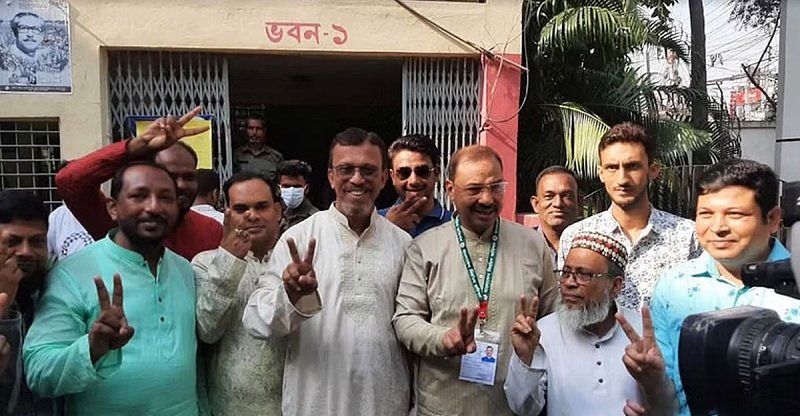 Awami League candidate Noman Al Mahmud has been elected unofficially in the by-election to Chattogram-8 constituency (Chandgaon-Boalkhali).
With the 'Boat' election symbol, he received 67,205 votes, while his nearest rival Sehab Uddin Muhammad Abdus Samad of Bangladesh Islami Front has received 5,087 votes only with 'Candle' symbol.
The Chattogram-8 by-election was marred by irregularities and low voter turnout. Candidates, except for the one nominated by the ruling Awami League, claimed that the election was not free and fair.
Muhammad Hasanuzzaman, Returning Officer and Regional Returning Officer, announced the by-election results on Thursday (April 27) night.
The announcement was made from the Results Announcement Centre set up at Gymnasium Hall adjacent to MA Aziz Stadium in Chattogram City.
He said the average voter turnout in the election was 14.55 per cent.
Islami Front candidate Sehab Uddin alleged that the ruling Awami League supporters attacked his polling agents and drove them out of most of the polling stations.
"The average voter turnout in the election was not more than 5-7 per cent. This election was not acceptable. The Election Commission should scrap this election," he said.
"I have filed five complaints to the returning officer, mentioning that my polling agents from almost 50 centres were driven out by the ruling party people. They were casting votes forcefully after entering secret rooms," he said.
Earlier, the voting was held under electronic voting machines (EVMs) at 1,414 booths of 190 centres from 8:00am on Thursday. The voting continued till 4:00pm. The results were announced after counting the ballot papers.