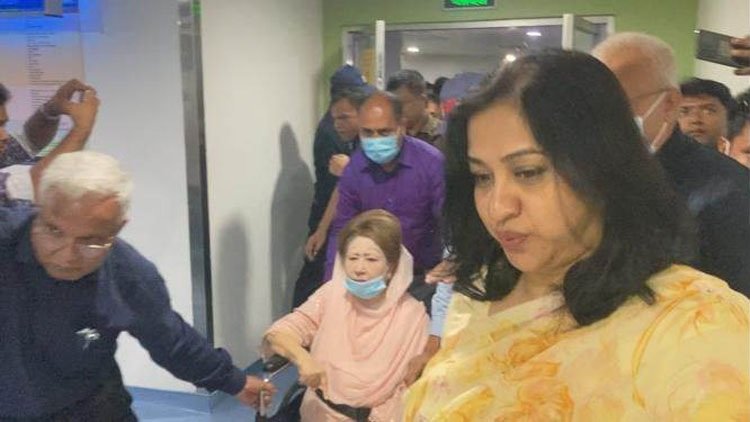 BNP Chairperson Khaleda Zia will return her Gulshan residence from Evercare Hospital on Thursday afternoon after five days' of medical checkup.
The Chairperson's press wing member Shamsuzzaman Dider said Khaleda Zia is expected to go home today as per her doctor's advise.
A member of her medical board said on Wednesday that Khaleda Zia is now better than before. There is no fever. She will be permitted to go home and can receive treatment at home.
Earlier on April 29, the BNP chief was taken  to the hospital.
The 77-year-old former prime minister has been suffering from various ailments, including liver cirrhosis, arthritis, diabetes, kidney, lung, heart, and eye problems.