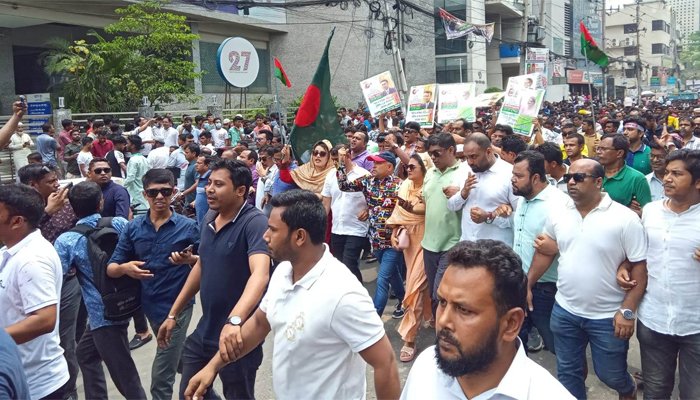 To press home their 10-point demand including the formation of a neutral caretaker government, BNP has started its pre-announced rally in front of its Nayapaltan party office.
Nayapaltan and its surrounding areas suddenly became abuzz as thousands of partymen gathered for the rally which started at 2:30pm on Saturday.
BNP Secretary General Mirza Fakhrul Islam Alamgir is scheduled to join the rally as chief guest.
Centering the programme, additional number of law enforcers have been deployed in and around the Nayapaltan.