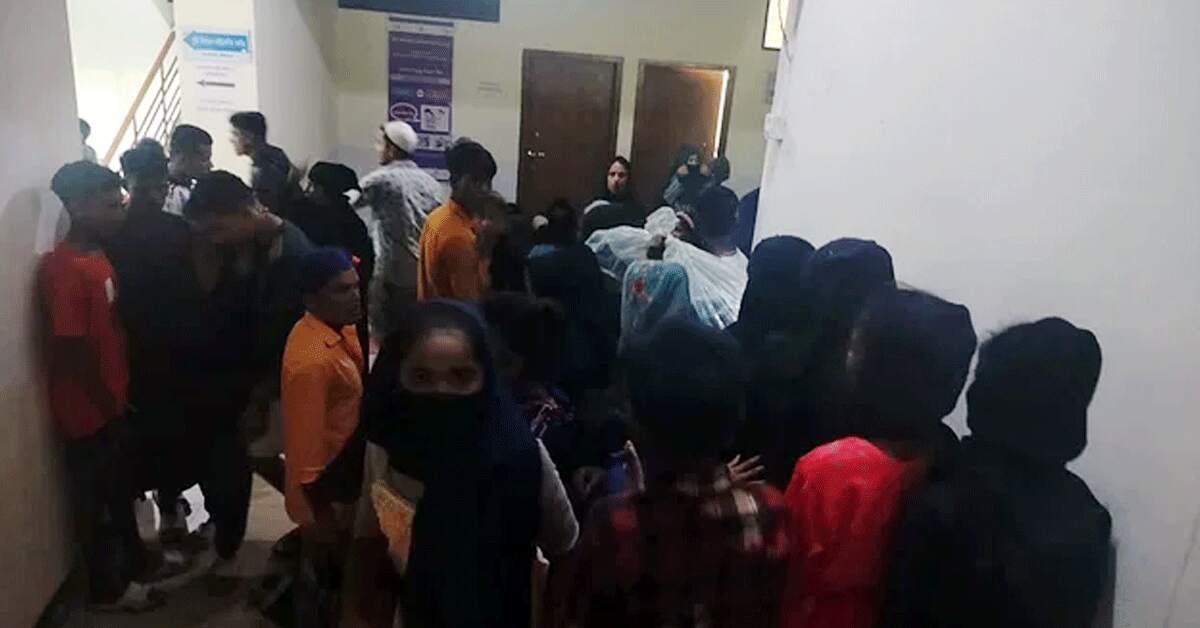 Gusts have started to rise on the Saint Martin's Island due to the impact of Cyclone Mocha. Local people said that it has been raining along with gusty winds on the island on Sunday morning.
Union Parishad chairman of the island Mujibur Rahman told at 7:00am in the morning, "There was mild wind and drizzle since midnight. A gust of wind has started blowing in the morning. The rain has also intensified."
He said, "The sea remained rough. The tide has also rose." Mujibur Rahman said that the residents of St. Martin's Island who came to the shelter centre on Saturday are staying there.
According to the Bangladesh Meteorological Department, the maximum sustained wind speed is 190 km per hour within 74 km of the centre of the cyclone, increasing up to 210 km in gusts.
By midnight, the front of the storm began to affect the coast. It resulted in light winds and drizzle in Cox's Bazar city, Saint Martin, Teknaf, Bhola Manpura, Charfashan and other islands in the night, gusty winds started blowing in Teknaf area in the morning.
Saint Martin's island is in the riskiest point among all the areas to be affected by the powerful cyclone. According to the weather forecast, the coastal districts of Cox's Bazar and Chittagong and nearby islands and Chars may be inundated with 8 to 12 feet surge.
Residents of the island and the people who took shelter in the centre from nearby villages spent the night with anxiety and fear. Ali Ahmed, who took shelter in St. Martin's Hospital, told Prothom Alo, "God knows what will happen to us. Not just me, none in the shelter could sleep at night."
UP chairman Mujibur Rahman told around 4:30 am that most of the island's residents are staying in shelter centres. Women, men and children from different areas started to take shelter in 37 hotels, resorts and multi-storied buildings in addition to three shelter centres. People prayed all night for safety.