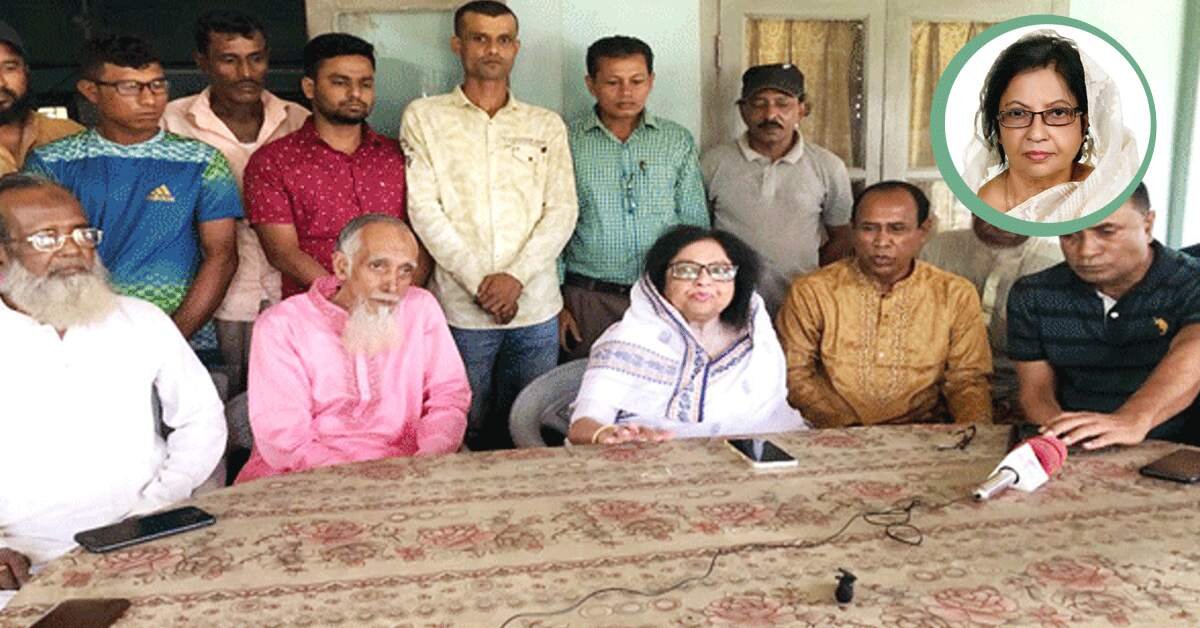 Member of Parliament for Sunamganj-2 (Derai-Sulla) constituency Dr. Jaya Sengupta has expressed her interest to participate in the upcoming national parliamentary elections as well. He expressed this interest during an exchange of views with local journalists at Derai Upazila Awami League office at 12 noon on Tuesday.
She said, the people of Dirai-Shalla have been preparing Suranjit Sengupta for 50 years, they have also elected me twice. The Sen family is accountable to the people of Derai-Sulla. I want to work for the people of the area till the end of my life.
Expressing his determination to be in the field to ensure the victory of the boat in the upcoming 12th National Assembly elections, he said that the agents of BNP-Jamaat, who are attacking the Awami League, are running various campaigns to remove the Sen family from politics.
Stating that Derai-Sulla Awami League is united, he said that some misguided people who rebelled against the president's decision are conspiring to create division in the party. But the grassroots activists of Bangabandhu's ideology can never accept it. I want to hold election in Sunamganj-2 (Derai-Sulla) constituency to retain boat's victory.
Upazila Awami League President Kamal Uddin, General Secretary Pradeep Roy, Awami League Leader Asad Ullah, Abdul Aziz Badar, Municipal Mayor Biswajit Roy and others were present during the exchange of views.