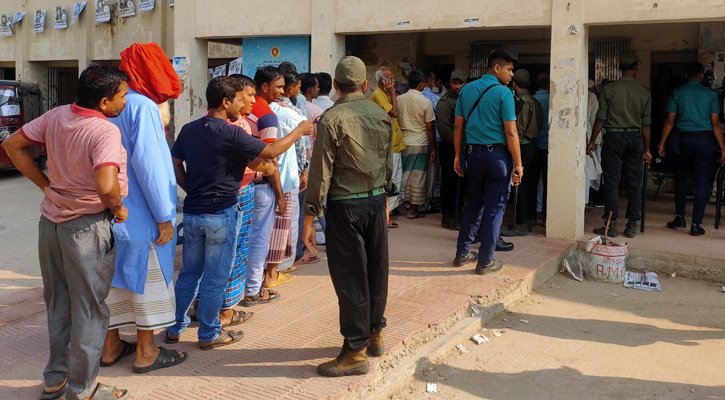 Independent mayoral candidate Zayeda Khatun, also the mother of former mayor Mohammad Jahangir Alam, received 63,879 votes in Gazipur City Corporation (GCC) election unofficially, while her nearest rival Awami League backed candidate Azmat Ullah Khan got 52,922 votes.
According to the latest result from the polling stations till filling the report at 8.30pm on Thursday.
Meanwhile, the Election Commissioner Md Alamgir said a total of 50 per cent voters cast their votes in the election.
The GCC election was smoothly conducted for the third time on Thursday.
The Gazipur City Corporation, constituted with a total of 57 wards, has some 11,794,76 voters. Of them, 5,92,762 are male voters, 5,86,696 are female voters and the rest 18 are hijras.
Total eight candidates vied for the mayoral position and 325 contenders ran for councillors' posts across 57 wards and 11 reserved seats.
The voting was held using the electronic voting machines (EVMs) at 480 polling centers under the GCC areas.
Members of the law enforcement agencies were deployed at all the polling centers.