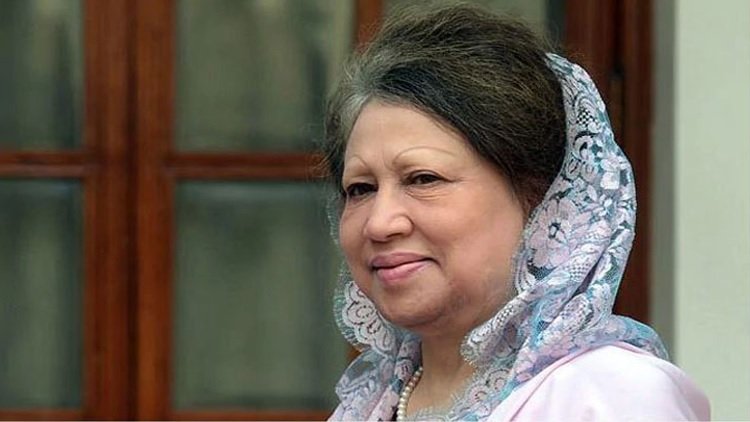 Three physicians from the United States are coming to Dhaka on Wednesday for the treatment of ailing Bangladesh Nationalist Party (BNP) Chairperson Khaleda Zia.
The home ministry gave permission following an application of the BNP Chairperson's family, sources inside BNP said on Tuesday.
The government has accorded permission to bring three foreign physicians to Dhaka, said Law Minister Anisul Huq.
The physicians will come within a day or two, he said.
The physicians are — Christos Georgiades, James Peter Adam Hamilton and Hamid Ahmed Abdur Rabb. All three of them are the physicians of John Hopkins University.
Without disclosing the name, the BNP leader said that one of them had already reached Dhaka and two others would be in the capital shortly.
A member of the former premier Khaleda Zia's medical board said the medical board members in Dhaka have been providing treatment to the patient in consultation with several renowned physicians of the United States, United Kingdom and Australia through virtual meetings. Three of the physcians with whom they have been coordinating so far are coming from the United States.
BNP Chairperson's press wing member Shamsuddin Didar said Khaleda Zia, who is now undergoing treatment at Evercare Hospital in Dhaka, was shifted to the cabin again from the Coronary Care Unit (CCU) at about 11:30am on Tuesday. She was kept at the CCU for eight hours, said her private physician Prof Dr AZM Zahid Hossain.
Khaleda Zia has been undergoing treatment at Evercare Hospital over the last two-and-a half months since August 9 last. She was moved to the CCU four times after her physical conditions deteriorated during the period.
On October 9, the members of the medical board formed to treat the BNP leader, told at a press conference at Evercare Hospital in Dhaka that Khaleda Zia's life was under risks. The condition of Khaleda Zia was so fragile that it was almost impossible to shift her to her home. The physicians had done whatever they could do. Now time has come to send her abroad to save her life.
The 78-year-old Khaleda Zia has long been suffering from arthritis, diabetes, kidney, liver and heart diseases for a long time.