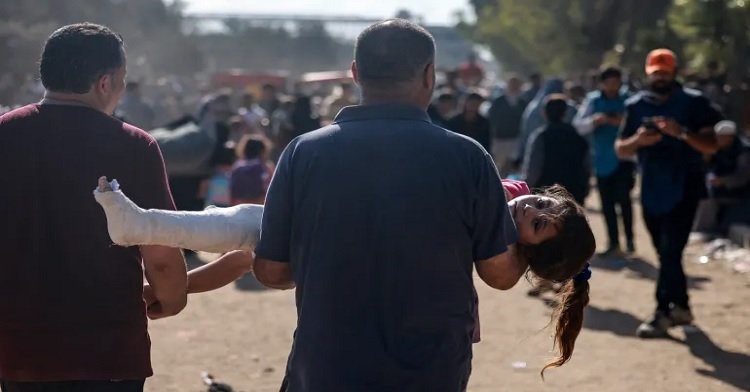 Israeli air raids have killed at least 31 people, including children, in northern, central, and southern Gaza, Palestinian officials and media said, as the besieged territory endures its 44th day of bombardment.
At least 31 people were killed in Israeli attacks on the Bureij and Nuseirat refugee camps in central Gaza, the Ministry of Health in the Hamas-governed enclave said on Sunday, reports Al Jazeera.
A woman and her child were also killed in strikes in southern Khan Younis city, Palestinian news agency Wafa reported.
Israeli forces also shot dead two people, including a disabled man, during incursions in the occupied West Bank.
Issam al-Fayed, a 46-year-old disabled man, was killed at the entrance of the Jenin refugee camp, while 20-year-old Omar Laham was killed at the Dheisheh refugee camp south of Bethlehem, Wafa said.