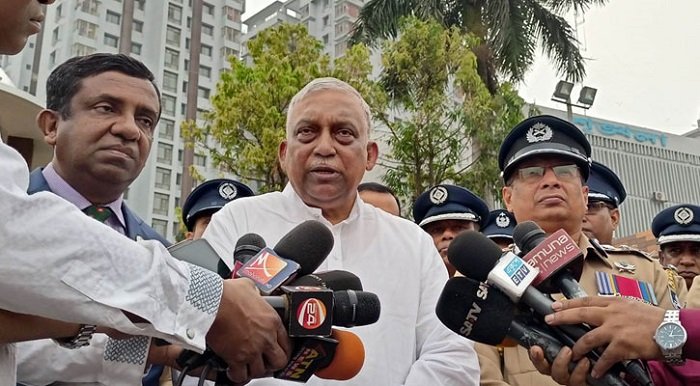 Fugitive killers of Father of the Nation Bangabandhu Sheikh Mujibur Rahman will be brought back to the country soon, Home Minister Asaduzzaman Khan said on Sunday.
"We are trying to bring back Bangabandhu's killers who remain fugitive," he said while talking to reporters after paying tribute to the martyrs at Rajarbagh Police Lines Shaheed Memorial, reports UNB.
"We are observing March 25 as Genocide Day and we are trying to have it globally recognised as 'Mass Killing Day'," said the minister.
Senior Secretary Aminul Islam and Inspector General of Police (IGP) Chowdhury Abdullah Al-Mamun were present there.
A smartly turned-out contingent drawn from Bangladesh Police presented a state salute on the occasion, while the bugles played the last post.