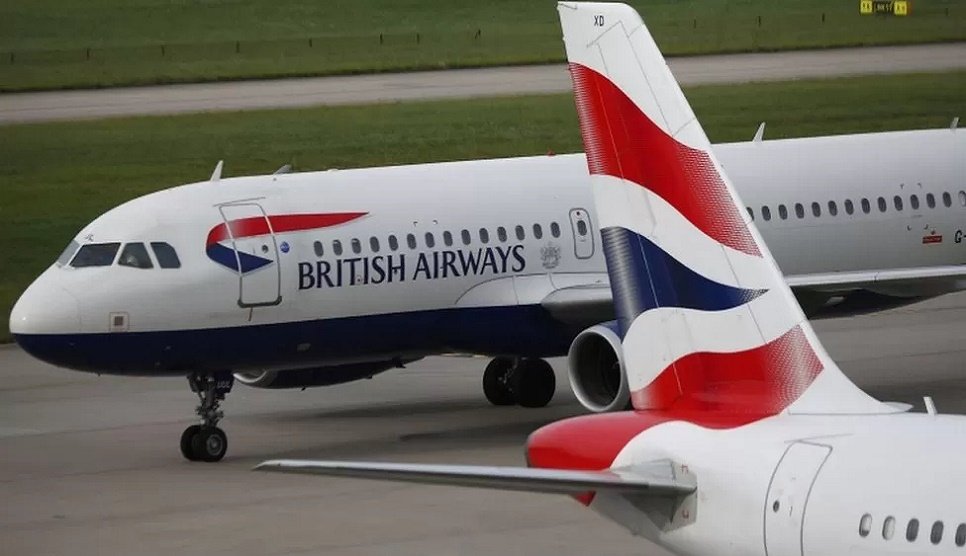 Around 24,000 staff at British Airways will get a pay rise worth more than 13% over 18 months from September, the Unite union has said.
Workers will also get a one-off payment of £1,000, but pilots and management are excluded from the deal, it said.
The deal, after months of negotiations, eases the threat of disruption as demand for air travel soars.
Workers are pushing for higher pay in a number of sectors as inflation continues to be high.
The pace of general price rises in the UK has been persistently high.
Inflation, while it has declined a little, is still running at 7.9%, well above the Bank of England's target of 2%.
Unite's pay negotiations were focused on easing the effects of inflation on workers.
The union said the deal also reversed pay cuts from 2020.
The "sizable pay increase" came after "detailed negotiations", Unite general secretary Sharon Graham said.
It comes as the aviation industry enters one of it's busiest months for travel in the year, with families booked to go away during the school summer holidays in the UK.
Airlines are keen not to repeat the chaos seen last summer at airports as the sector grappled with a surge in demand following the pandemic.
Since then there have been further challenges, as walkouts across the industry have triggered delays in flight schedules.