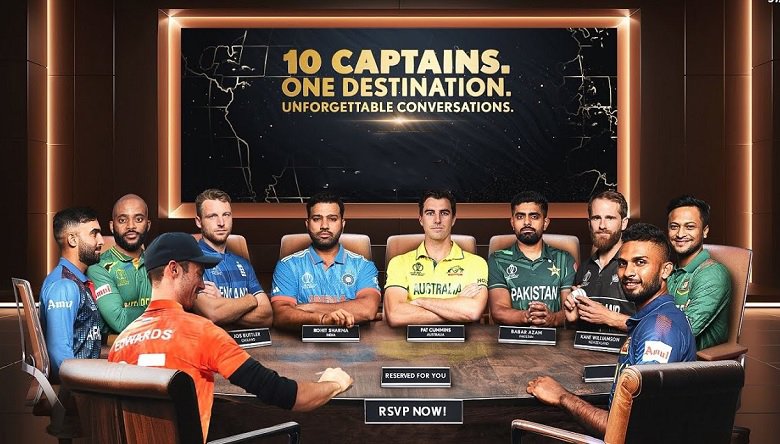 The long-awaited ICC World Cup 2023 is set to kick off tomorrow (October 5, 2023) with a highly anticipated clash between reigning champions, England, and runner-up, New Zealand, at the iconic Narendra Modi Stadium in Ahmedabad.
Ten teams from across the globe will compete in this year's Cricket World Cup, with five teams from Asia. India, a passionate cricketing nation, is playing host to what is anticipated to be the most memorable World Cup in history.
Hundreds of millions of fans worldwide are expected to follow the World Cup through television broadcasts and streaming platforms, while hundreds of thousands more will witness the action live from the grounds in various states across India, UNB reports.
Under the leadership of Rohit Sharma, India is considered one of the top contenders for the title, along with defending champions England and the formidable New Zealand. Pakistan and Australia are also strong challengers on the road to the championship.
West Indies and Zimbabwe, two Test-playing nations, failed to make it to the World Cup.
Bangladesh boasts a formidable squad, led by Shakib Al Hasan, entering the tournament as the number one ODI all-rounder, for this edition of the Cricket World Cup.
The Bangladesh squad is a blend of seasoned veterans and promising young talents. Alongside Shakib, Mushfiqur Rahim is set to participate in his fifth World Cup. Litton Das, Mustafizur Rahman, and Taskin Ahmed bring their wealth of World Cup experience to form a formidable force.
In the lead-up to the World Cup, Bangladesh suffered a home series loss to New Zealand, marking their first defeat to the Blackcaps on home soil in 15 years. The Tigers, however, secured a victory in their first official warm-up match against Sri Lanka before falling short in the second match against England.
Bangladesh will kick off their campaign against Afghanistan on October 7 in Dharamshala. Subsequently, they will face England at the same venue on October 10.
During the round-robin phase, Bangladesh is scheduled to play a total of nine matches in the World Cup. Following these matches, the top four teams with the highest points will progress to the semifinals. The winners of the semifinals will vie for the championship on November 19 at the Narendra Modi Stadium.
Some big matches:
While every match in the World Cup holds immense significance, certain matchups are expected to draw heightened attention from fans:
– England vs New Zealand on October 5 in Ahmedabad
– India vs Australia on October 8 in Chennai
– Pakistan vs Sri Lanka on October 10 in Hyderabad
– Australia vs South Africa on October 12 in Lucknow
– India vs Pakistan on October 14 in Ahmedabad
– India vs Bangladesh on October 19 in Pune
– Australia vs Pakistan on October 20 in Bengaluru
– India vs New Zealand on October 22 in Dharamsala
– South Africa vs Bangladesh on October 24 in Mumbai
– Australia vs New Zealand on October 28 in Dharamsala
– Bangladesh vs Pakistan on October 31 in Kolkata
– New Zealand vs Pakistan on November 4 in Bengaluru
– England vs Australia on November 4 in Ahmedabad
– Bangladesh vs Sri Lanka on November 6 in Delhi
– Bangladesh vs Australia on November 11 in Pune.