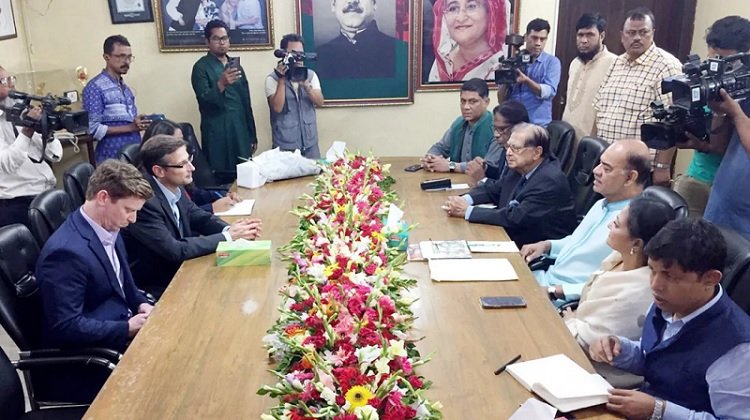 A delegation of visiting US Pre-Election Assessment Team held a meeting with Awami League leaders on Friday afternoon.
The three-member delegation reached the AL's Dhanmondi office in the city around 4:00pm and held the meeting with the ruling party leaders there.
Awami League's advisory council member Enam Ahmed Chowdhury welcome the guests there.
AL presidium member Colonel Muhammad Faruk Khan (Retd) welcomed the delegation.
AL Advisory Committee Member Enam Ahmed Chowdhury, International Affairs Secretary Dr. Shammi Ahmed and other central leaders were present.